How to Evolve Riolu into Lucario in Pokémon GO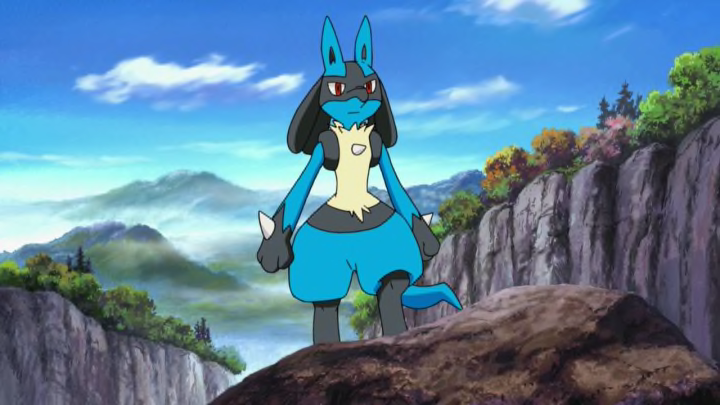 We've put together a guide on how to evolve Riolu into Lucario in Pokémon GO. / The Pokemon Company
We've put together a guide into how to evolve Riolu into Lucario in Pokémon GO.
Evolution has always been an integral part of the Pokémon franchise from its earliest inception. Trainers powering up and evolving Pokémon is one of the most crucial parts of the game — and Pokémon GO is no exception. Unfortunately, it's not as straightforward as other titles, leaving Niantic Labs to devise a host of unusual methods meant to echo the original games.
Here's a breakdown of how to evolve Riolu into Lucario in Pokémon GO.
Riolu Lucario Evolution Guide
Lucario has been a fan favorite of Generation IV since it starred in its own feature film Lucario and the Mystery of Mew (2005).
As such, it's perhaps no surprise that Lucario is not only one of the most sought-after Pokémon in Pokémon GO, but also one of the rarest Pokémon in the game.
Unfortunately, since Lucario doesn't spawn in the wild, the only way to get it in Pokémon GO is by grabbing 2km, 7km and 10km Eggs from PokéStops or receiving Gift Eggs, hatching a Riolu and evolving the Fighting-type Baby Pokémon into Lucario.
Ultimately, evolving Riolu into Lucario is the easy part. Riolu evolves into Lucario when fed 50 candies.
This is the simplest way to evolve Pokémon in Pokémon GO.
To prompt evolution, simply visit the Pokémon's page, scroll down until the "Evolve" button is visible, and then tap it. This will begin the process.
For more information about how to evolve all species of Pokémon in Pokémon GO using each different method, feel free to check out our informative Pokémon GO Evolution guide.