How to Find the Mystery Hatch in PowerWash Simulator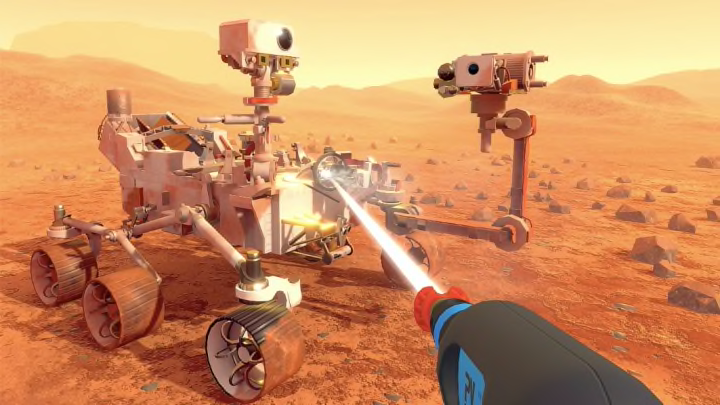 PowerWash Simulator Mars Rover / Courtesy of FuturLab
Here's how to find the Mystery Hatch in PowerWash Simulator.
In PowerWash Simulator, players get to build their own power-washing business as they unlock new tools and upgrades to finish up satisfying cleaning jobs. As a part of one of the "Special" jobs you can do in the game, players can head over to Mars to clean the Mars Rover. One of the items players are tasked to clean on Mars is the Mystery Hatch, and here's how to find it.
How to Find the Mystery Hatch in PowerWash Simulator
As players clean up the Red Planet, the level details menu will let them know they need to wash the Mystery Hatch as the last item. The Mystery Hatch isn't on the rover, however it is nearby. To find it, players should climb on top of the rover and face the direction of the rover's front-facing camera. From there, they should be able to see a small pyramid beyond the first few hills in the sand, with alien footprints leading towards it.
Once players get to the hatch, there's a garden gnome nearby that should indicate they're in the right spot. If players get lost, they just need to make their way back to the rover and follow the footprints again. Once they reach the Mystery Hatch, all you need to do is spray it down with the nozzle to complete the job.