How to Fix Error ce-34878-0 in Apex Legends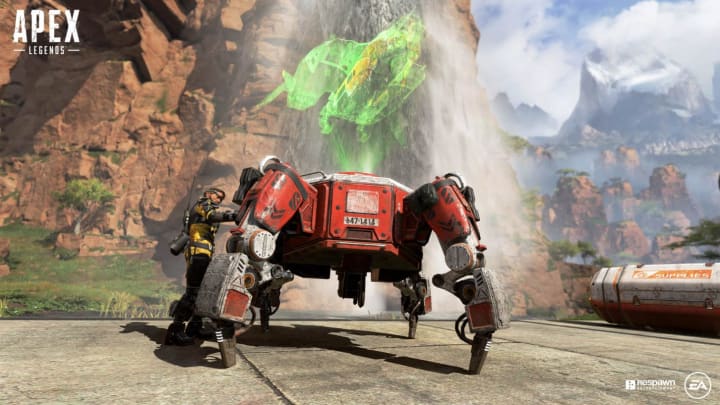 Photo courtesy Respawn Entertainment
Error ce-34878-0 in Apex Legends has been a problem for some PlayStation users, specifically PS4 users. When an Apex game has crashed, the error message will pop up, making players unable to continue playing the game. To fix this problem, players will need to follow a variety of steps, especially if many of them still did not resolve the issue, in order to get rid of the error message and begin playing Apex Legends once more.
How to Fix Error ce-34878-0 in Apex Legends
PlayStation players have been experiencing some technical issues when their Apex game crashes, specifically seeing the message that states "ce-34878-0." This error is not necessarily because of the game itself, but with the console. The way in which to resolve the error is as follows:
Turn the PlayStation off completely 
Unplug the power wire from the back of the console and wait for a full minute
Put the wire back in and hold the power button down for ten seconds
Plug your controller into the PS4 via a USB cable
Select 'Rebuild Database' from the PS4 safe mode menu
Wait for the update to complete and you should be back playing games
What these steps have the player do is simply have the PlayStation console rebuild its database since the system believes the player does not own the game and is giving the error message. By putting the PlayStation console in safe mode and rebuilding its database, it can successfully resolve the error listed when trying to start up Apex.
Make sure to follow the following steps as well in order to have the console work smoothly for future gameplay:
Update Console
Disable Face Recognition Feature
If the problem still persists, Electronic Arts has offered to help players who have reported the issue, assisting them as much as possible in order to alleviate the error message.
If rebuilding the database, updating the console, changing the settings, or getting assistance from EA still hasn't resolved the problem, see if these extreme measures might fix the issue:
Uninstall and reinstall the game
Factory reset the console
Have a professional check to see if the hard drive is viable. If not, replacing the hard drive might be the solution to fixing the error code
Hopefully, these steps will provide a way to fix the error code that PlayStation users are experiencing.