How to Get Free Fortnite Skins in February 2023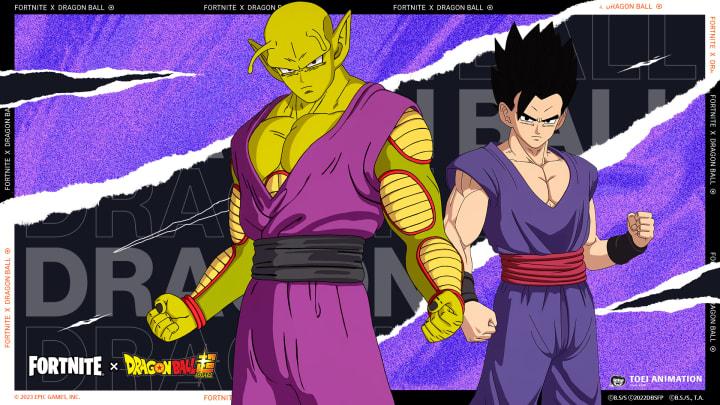 Gohan and Piccolo are available to purchase in the Item Shop. / Epic Games
Everyone loves free cosmetics in Fortnite, so are there any free skins in February 2023?
Players don't need to spend a single penny to enjoy Fortnite, but many like to drop a little money on a nice skin from time to time. Epic Games can also be pretty generous, giving players opportunities to grab some free skins periodically.
Epic Games' most frequent free offerings usually come in the form of other in-game items, namely emotes, sprays and, occasionally, Back Bling. But an entire free skin isn't unusual either, and can be a big deal.
How to Get Free Fortnite Skins February 2023
This February, there are two free skins for players to claim but they come with some caveats. One free skin on offer applies to PlayStation Plus subscribers. This exclusive Blue Phoenix Pack gives players a free Jun-Hwan skin, alongside the Ember Holster Back Bling and Ember Baton Pickaxe.
Another free skin up for grabs is the Xander skin, available for players who sign up for the Refer A Friend initiative and complete all of the assigned tasks.
Players previously had a chance to get hold of two additional skins through Fortnite's Winterfest event: Arctic Adeline and Sled Ready Guff. Sadly, Winterfest 2022 has concluded and the two skins are no longer available to claim. Despite this, Winterfest 2023 will likely kick off again this December, and more skins and cosmetics will be made available to claim for free.
Keep an eye out for additional events and tournaments kicking off in Fortnite over the year. Free cosmetics, including skins, are sometimes given out for those who complete challenges, compete in special tournaments and take part in certain events.