How to Get Hanzo Cupid Skin in Overwatch 2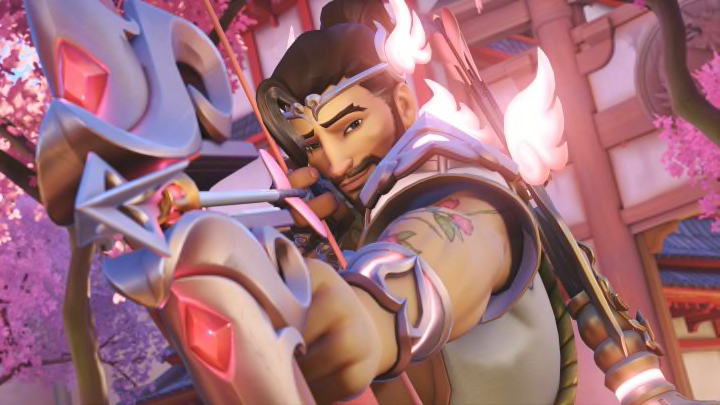 Blizzard
Overwatch 2 is going all out for Valentine's Day this year. Coming fresh off the launch of Season 3 and a new map, Blizzard is also making available a number of new Valentine's Day-themed cosmetics and a new mode to celebrate the day of love. Here's how to unlock the new Cupid Hanzo skin in Overwatch 2.
To celebrate Valentine's Day Blizzard released the new Loverwatch dating sim game, which allows players to woo Mercy and Genji in text-based interactions. Also coming to Overwatch 2 is the Ultimate Valentine's Deathmatch, which features Hanzo and his classic Scatter Arrow ability. That's in addition to his new cosmetics.
How to Get Hanzo Cupid Skin in Overwatch 2
Hanzo's Cupid skin can be acquired by spending 1,500 Coins in the game store. Alternatively, players can purchase the Cupid Hanzo bundle, which also comes with a new Highlight Intro, Weapon Charm, Souvenir and Name Card.
Players are also eligible for a discount on the bundle if they already earned the Hanzo Highlight Intro from playing the Loverwatch dating sim game. The Loverwatch game also comes with unique rewards of its own, so be on the lookout for those, including redeeming them for your Battle.net account.