Top Games
How to Get the Skeleton Mascot in NBA 2K22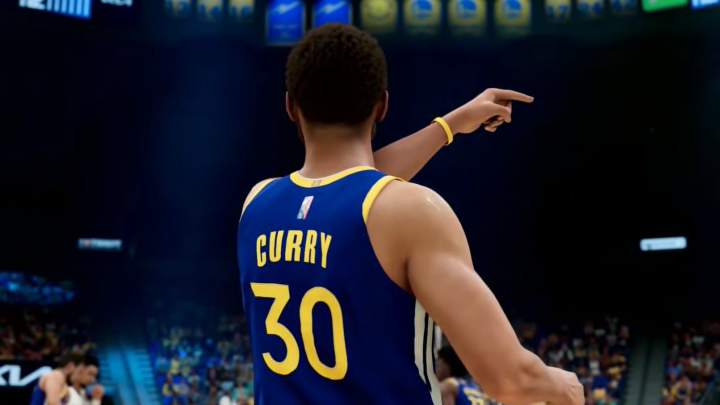 Stephen Curry in NBA 2K22 / Credit to 2K sports
This is how to get the skeleton mascot in NBA 2K22 season 2.
NBA 2K22's second season is currently underway and one of the many rewards included in this season is an appropriately timed Skeleton Mascot outfit. Season 2 mostly revolves around Michael Jordan, but of course, there are a few Halloween-themed rewards given the time of year.
Players can rise through the 40 levels of Season 2 by earning XP. XP can be earned by simply playing games or by completing quests throughout The City or The Neighborhood.
How to Get the Skeleton Mascot in NBA 2K22
The Skeleton Mascot outfit is unlocked by reaching level 40 in MyCareer Season 2 of NBA 2K22. Some of the other rewards players can earn are a breast cancer awareness t-shirt, several emotes and different boosts that can help players climb the ranks even faster. There is also a Golden Trike that can be unlocked by reaching level 30 for players who want to ride around The City in style.
Last Season's level 40 reward was a Go-Kart that players could drive around The City.