How to Get Traded in NBA 2K23 MyCareer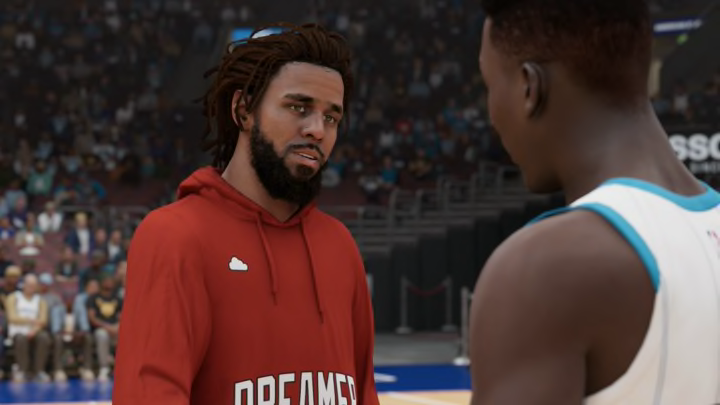 How to Get Traded in NBA 2K23 MyCareer / 2K
Learning how to get traded in NBA 2K23 is a unique feature that most sports games don't have.
Maybe you got drafted by a team you are not a fan of, or maybe you just want a virtual change of scenery, either way, you are able to request a trade to a different team in NBA 2K23. The process really is not that difficult.
How to Get Traded in NBA 2K23 MyCareer
All players will have to do is head into the menu within the MyCareer section and press the request trade option, you even can select the desired team you want to be traded to. Sounds simple right? Well, there are a few hoops you will have to jump through to be able to change destinations.
In order to get traded in MyCareer, players will have to progress through the story a bit and have a high enough interest level from other teams in the league. So, if you start your career and have not played a game yet, chances are you are not going to be able to request a trade considering other teams in the league have no interest in trading for you.
Players can increase their value by playing in games and putting up points. The only way to get more value from other teams is by being more valuable on the court, and it is going to take some time to persuade teams that you are worth the value of a trade.
Requesting a trade in NBA 2K23 is not impossible, but is something that should only be done when you are absolutely certain about the decision you are making and the team you are going to. Putting up points is the best way to increase your value, we suggest going up for some dunks and hanging on the rim while you are at it.