How to Throw a Low Pass in Madden 22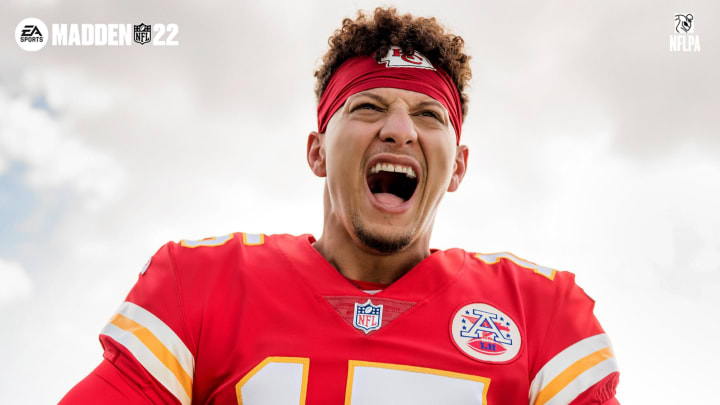 Players want to know how to throw a Low Pass in Madden 22. / EA Sports
Presented by Best Buy
Players want to know how to throw a Low Pass in Madden 22.
EA Sports recently released the next version in its flagship American football series, Madden, on Aug. 20. Madden 22 features legendary quarterback Patrick Mahomes II and NFL cornerstone Tom Brady leading the charge in-game and on its cover—no doubt helping to drive sales of the game and populate its early access period.
However, the appearance of two major NFL players has likely attracted new gamers, as well, making the controls and plays of the game a whole new experience.
Below, we explain how to perform one such play: the Low Pass.
How to Throw a Low Pass in Madden 22
To perform a Low Pass:
Locate your team's wide receiver.
Hold down L2/LT (PlayStation/Xbox).
While holding, firmly press the button shown over the wide receiver's head.
Do not hold down or lightly tap the button over the wide receiver's head. These will prompt different types of passes and likely mess up your maneuver. It could take practice to figure out how strong to hold the receiver's corresponding button—so don't worry if you don't get it right away.
Players new to American football should know that a low pass is, quite literally, when players pass the ball low to the ground. The ball is aimed toward the receiver's knees and lower thighs, occasionally causing them to hit the ground in order to catch the pass. Surprisingly, performing a successful low pass increases the chance of catching the ball while making it more difficult for the enemy team to intercept it.
With back-to-school season in full swing, now is the perfect time to gear up and power up with the right tools and tech. The Intel Evo laptop and the Blue Label collection, powered by 11th Gen Intel® Core™ processors from Best Buy, are among the best options to consider, that will help you tackle school work, take an entertainment break, plus everything else in between.