Top Games
How to Update Holocure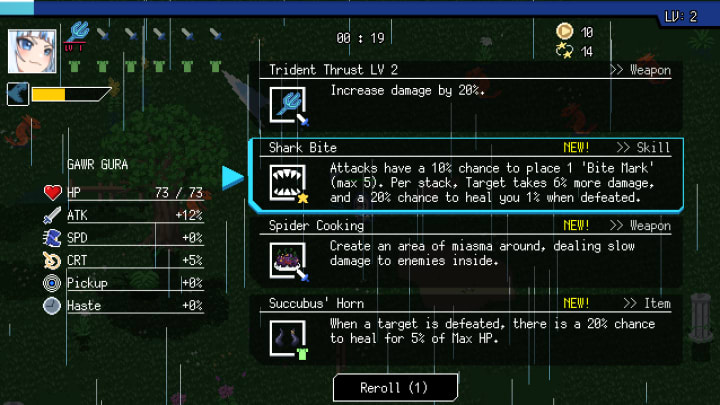 A new update for Holocure has officially been released and players are looking for how to download and install it. / Image courtesy of Kay Yu
A new update for Holocure has officially been released and players are looking for how to download and install it.
Holocure is a completely free game inspired by the gameplay of Vampire Survivors and Magic Survival. The twist? The game actually features the talents of several Hololive VTubers.
"Collect powerful weapons and items and experiment with all kinds of builds to create the ultimate character!" The website reads, "Will you be able to defeat the endless waves of enemies, and reach the top rankings?"
How to Update Holocure
Unfortunately, since it's hosted on itch.io, Holocure does not have an automatic updating mechanic, so players will have to update the software manually either through the itch.io application or by dragging and dropping the software into the appropriate folder on their own.
Updating via Itch.io
To install the update via Itch.io, players need to follow these steps:
Open Itch.io.
Find the listing for "Holocure."
While the listing is selected, hit the "Update" button.
Updating Manually
To install the update manually, players will need to follow these steps:
Visit the Holocure website to download the latest .zip file.
Extract the new files into the existing Holocure folder on your device.
If you cannot extract the files or do not have a program that handles this function automatically:
Unzip the new Holocure.zip file.
Copy the files within the .zip file.
Paste the files into the existing Holocure folder on your device.
If done properly, players only need to launch the game and enjoy the latest version of Holocure.
---
Interested in checking out this free game? You'll need to download it first! Feel free to check out our Holocure download guide.