Illusion Isle Lost Ark Guide: Island Token, Mokoko Seed Locations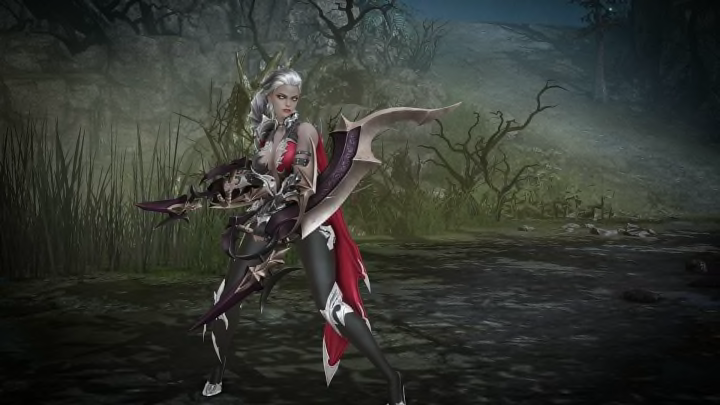 "An imperfect island where mysterious energy that covers the island causes hallucinations." / Image courtesy of Smilegate RPG
In Lost Ark, Illusion Isle is one of the game's timed PvP, which has an Island Token (aka Island Soul) and three Mokoko Seeds for players to acquire.
Admittedly, PvP Islands may be confusing or just straight-up annoying to some considering their rewards are relevant to PvE. As such, here's a breakdown of the Illusion Isle in Lost Ark, from its PvP Quest to its Mokoko Seed locations.
Illusion Isle Lost Ark Guide: Island Soul, Mokoko Seed Locations
First off, to get the Island Token/Soul on Illusion Isle, players will need to participate in the PvP co-op quest Red Waves.
Illusion Isle is located north of North Vern and spawns every two hours.
Three minutes after the first player enters the island, the Red Waves free-for-all match will automatically start. The objective of the quest is for all players to accrue 1,500 points together, thus ending the match. Ten points are awarded per kill and five per assist.
During the quest, tombstones will randomly spawn, giving those who interact with them a temporary attack buff, which is lost upon death.
This is key because three to four chests will also randomly spawn during the quest, which requires players to have a 5-stack attack buff to open them. The Island Token can be pulled randomly via Illusion Isle Loot upon opening any of the chests.
For those who weren't lucky enough to pull the token there, Illusion Isle Loot will also be granted to all who simply participate in the free-for-all as well.
There are also three Mokoko Seeds to be found on Illusion Isle, as shown in Papunika's interactable map tool.
Image courtesy of papunika.com
One seed is hidden away from the camera's view behind a tree, while the other two are seemingly found off of the minimap altogether. Thankfully, however, all you need to do is run through an invisible wall and the seeds can be picked in plain sight.