Is Call of Duty Leaving PlayStation After the Xbox Deal?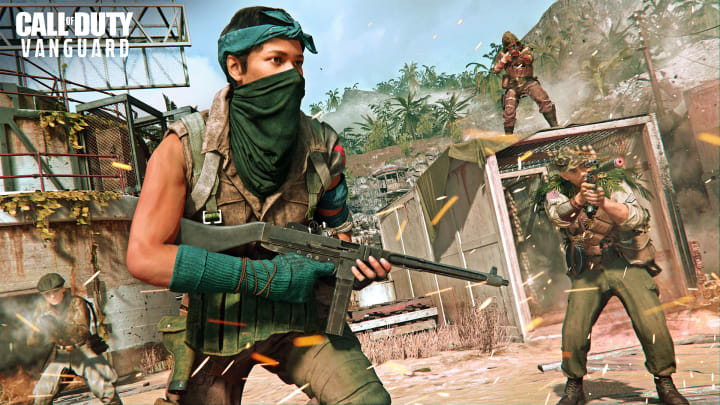 It appears PlayStation Call of Duty players will have nothing to worry about. / Image courtesy of Activision
Is Call of Duty leaving PlayStation after the Xbox deal?
Since Tuesday morning's ground-breaking announcement that Microsoft has a deal in place to acquire Activision Blizzard for $68.7 billion, the gaming world has collectively been holding its breath wondering whether or not those on PlayStation will soon have to say goodbye to the longtime blockbuster multiplayer FPS series.
Thankfully, it appears we now have the answer.
Is Call of Duty Leaving PlayStation After Xbox Deal?
PlayStation Call of Duty players rejoice.
On Thursday afternoon, newly appointed CEO of Microsoft Gaming, Phil Spencer, took to Twitter to announce that Call of Duty will continue to available on the Sony ecosystem even after the deal were to close.
"Had good calls this week with leaders at Sony," Spencer said on Twitter. "I confirmed our intent to honor all existing agreements upon acquisition of Activision Blizzard and our desire to keep Call of Duty on PlayStation. Sony is an important part of our industry, and we value our relationship."
It's certainly understandable that fans have been somewhat skeptical of Microsoft's intentions; many believed that, despite being acquired, Bethesda's big hitters would still make their way to other platforms. Since then, however, Starfield has been confirmed as an Xbox exclusive, with The Elder Scrolls 6 likely to head in the same direction.
Thankfully, it appears Spencer and co. are on-board with Sony's expectation for Activision Blizzard games to remain on PlayStation going forward.
On Tuesday, Spencer also announced that Microsoft plans to offer "as many Activision Blizzard games as we can" within Xbox Game Pass and PC Game Pass, "both new titles and games from Activision Blizzard's incredible catalog."
According to leaks, it appears 2022 will see the release of a sequel to 2019's Modern Warfare developed by Infinity Ward, while Treyarch will follow that up with a new iteration of the Black Ops series in 2023.