Fortnite
Is Fortnite Ending?
By Michael Grullon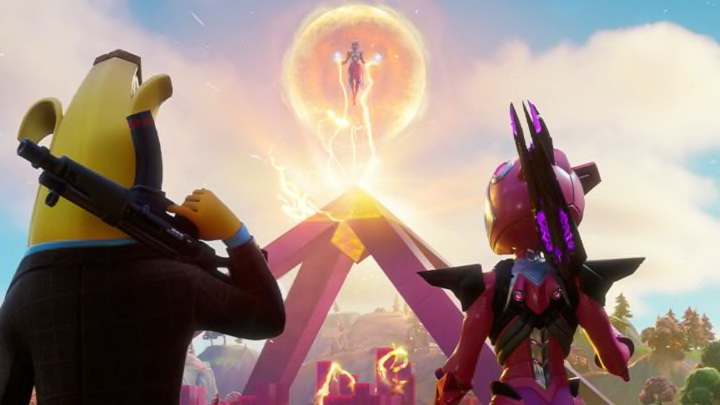 Fortnite: Battle Royal has captivated fans of all ages since it's rise in the Summer of 2017. However, is the gaming giant coming to an end? / Photo Courtesy of Epic Games
Fortnite: Battle Royal has captivated fans of all ages since its rise in the Summer of 2017. It's quickly become a cult favorite, with millions of players and hundreds of millions of hours total played. However, all good things must come to an end, and some players are wondering if, based on the upcoming Chapter 2 finale, the game is coming to a close.
The Chapter 2, Season 8 finale is set for Dec. 4, 2021, at 4 PM. ET. The event has been called "The End," and will see the final battle against the Cube Queen reach its culmination. While the event is labeled "The End," it's unlikely this marks the end of Fortnite. Epic Games has had huge success with the game, with over 115 million players logging in since its launch, and the game is regarded as one of the best of its Battle Royale genre.
The Fortnite team has yet to mention what's next for Fortnite come the finale of Chapter 2 Season 8, but they only mention that the event celebrates "the end of Chapter 2." Once the Cubed Queen is destroyed and the island is rescued from the Cubed, we may see an entire new storyline begin for Chapter 3, however nothing is confirmed yet.
We still expect a busy December in Fortnite, with more crossovers and the yearly Holiday event to release around the Christmas season. While this is the end of the second chapter, it's definitley far from the end for the Fortnite Series. Make sure to tune in to "The End" on Dec. 4 to see what's next after the Queen is defeated, or even "if" she's defeated.