Is There a Call of Duty TV Series?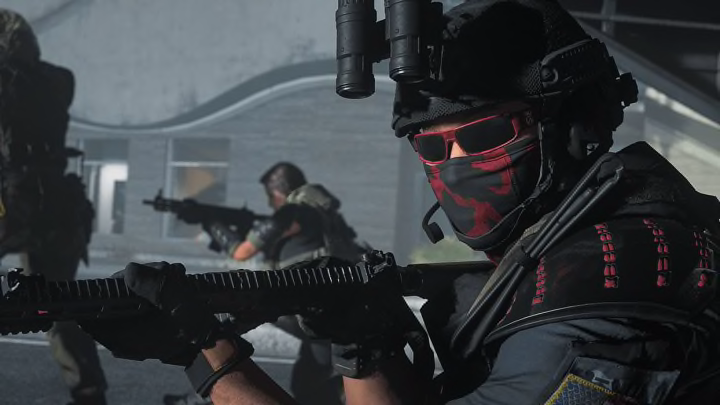 Activision
With so many video games getting the TV and movie treatment, you might be wondering: Is there a Call of Duty TV series?
Video game inspired movies and television shows are getting a resurgence, after many successful adaptations have emerged in recent years. From the Sonic the Hedgehog movie to HBO's The Last of Us, media fans have been enjoying all aspects of these latest adaptations.
And the trend isn't showing any signs of slowing down, with a number of gaming properties having a TV adaptation in development, including Fallout and God of War. There are some franchises, though, that seem to lend themselves to other media formats more than others. Uncharted, a linear adventure with classic hero protagonists seemed to be a no-brainer when it came to getting its own movie.
So what about one the the world's biggest FPS series, Call of Duty?
Does Call of Duty Have a TV Series?
At the time of writing, Call of Duty does not have its own TV or movie series, which might seem surprising. Other shooters have received TV or movie adaptations in the past (e.g. Halo, Doom), though response to them has been mixed.
Despite this, though, it was recently claimed via leaks that a live-action Call of Duty TV show is currently in development. A YouTuber called Capo del Mundo claimed to have seen set photos from the in-development series, which will focus on Modern Warfare's Task Force 141.
However, the claims seem a little...off. The YouTuber states that each episode will run for roughly 15 minutes, and that the series was apparently filmed entirely in Italy, with the first episodes having already wrapped.
Given how much has supposedly been finished already, it's strange for Activision to have not announced the project. No notable casting appears to have been confirmed and the images revealed in the YouTubers video look low-budget at best.
Given the evidence, it seems unlikely that the leaks are legitimate. You can check out the video here to see for yourself. For now, however, no official Call of Duty TV series has been announced.