League of Legends Champion K'Sante Revealed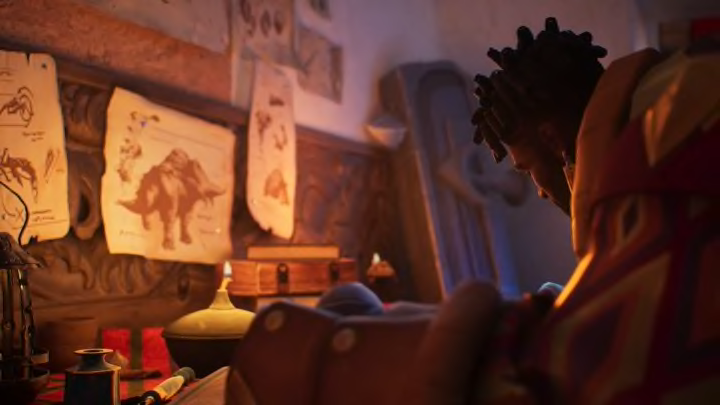 Riot Games, screenshot by DBLTAP
A new champion is officially coming to League of Legends. After being briefly mentioned in a Champion Roadmap in April, a first look at the new champion, K'Sante, was released in a teaser on Twitter.
In the 2023 Preseason video, K'Sante was introduced as a "top-lane tank" from a new and unseen part of Shurima's vast empire, Nazumah. Dubbed the "pride of Nazumah," K'Sante originally hails from a long line of fighters who have protected the city from threats to its water source.
League of Legends Champion K'Sante Revealed
In the teaser, K'Sante is seen looking over detailed photos of the monsters that have threatened his home. Mentioning that the city is "away from the ascended and other would-be rulers," he also alludes to Nazumah's distance from other cities in Shurima that are affiliated with its emperor, Azir.
This news comes in light of the ongoing League of Legends Worlds Championship and Lil Nas X's collaboration with Riot Games to create a new Worlds Anthem. In a press release, an additional Prestige skin designed by Lil Nas X for K'Sante was announced, releasing on Nov. 3. As skins are usually released alongside the official launch of a new champion, we can expect K'Sante to make his debut in-game at around the same time.