League of Legends Prime Gaming April 2023 Release Date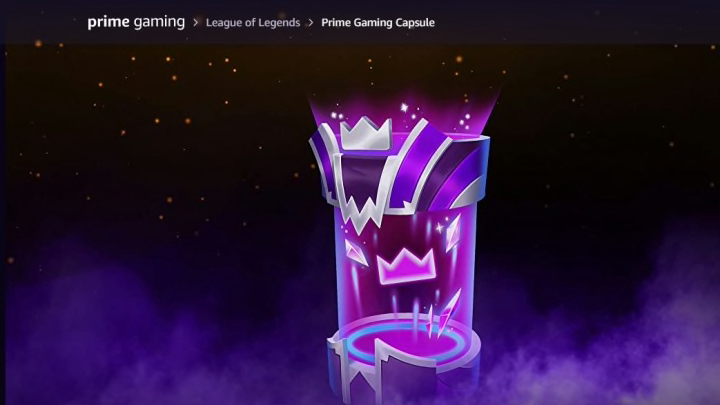 Riot Games
League of Legends have collaborated with Amazon for over a year to create a reward capsule for players that link their Riot Games and Amazon Prime accounts. This is a capsule that is available for players on a monthly basis, and it contains numerous rewards to your League of Legends account.
There have been some delays in the release date of capsules this year, as the claim period was extended for the current capsule. Although, there is a new design for the Prime Gaming Capsule, which indicates that the specific content may slightly change.
With all the delays and players excited about claiming the new capsule for the month, here is the release date for the April 2023 capsule.
League of Legends Prime Gaming April 2023 Release Date
The Prime Gaming capsule for March has been extended for a few days, as it was scheduled to end on Mar. 17. This change has given players until Mar. 21 to claim the rewards for this month, but this also means that the April Prime Gaming Capsule will not be available until the current one expires. Players can still look forward to claiming the capsule in April with the new rewards that include: Champion skin, Riot Points, Orange Essence, ward skin, and champion shards/permanent.