League of Legends Season 13 Ranked Split 1 End Date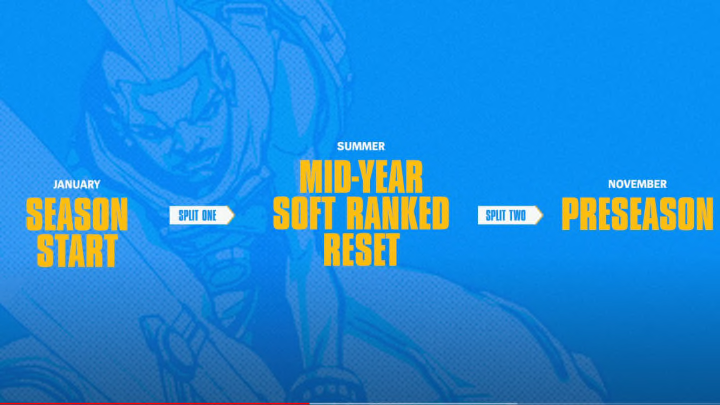 Riot Games
League of Legends Season 13 has finally arrived, and Riot Games decided that there should be more than one ranked split per year.
The new League of Legends season was released earlier this week, and it marked the beginning of numerous changes to the ranked mode. These changes included the introduction of two ranked splits within one League of Legends season, which will help dissuade smurf accounts.
With the second split announced, players are wondering how long they have to climb during the first split.
League of Legends Season 13 Ranked Split 1 End Date
Even with a midseason ranked soft reset, players will have ample time to climb during the first split because it does not end until July 18.
The rewards have been revamped for this season of ranked, as there will be two Victorious skins to unlock throughout the year. Additionally, a player does not have to reach Gold in ranked to secure themselves the skin. Although, players below Gold will have to play many more games than players in Gold+ to acquire the skin.
Since there is about six months before the first split ends, players will have plenty of time to climb and hit their desired rank before ranked conducts another soft reset.