League of Legends Season 2023 Kickoff Event Schedule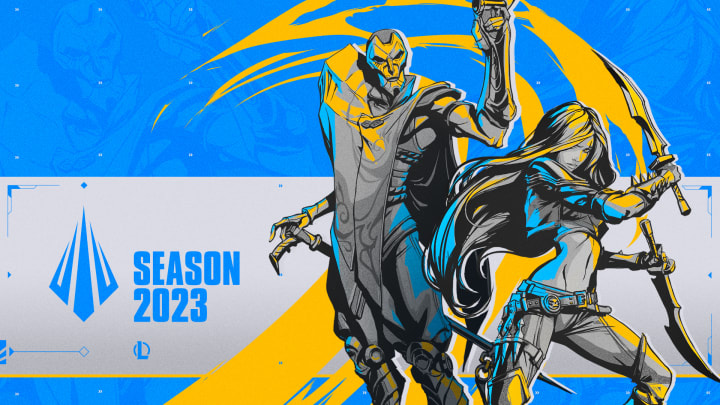 Riot Games
Since the conclusion of the 2022 League of Legends World Championship, fans of competitive League of Legends have been awaiting the start of the 2023 spring split.
While specific regions host an offseason tournament to excite fans for the new season, there are quite a few regions that avoid any professional play between Worlds and spring split. For a long time, the best players from different regions would participate in an All-Star event, but this event was discontinued after 2020. Riot Games has decided to create a brand new event: the Season 2023 Kickoff Event. It will showcase players from nine professional leagues, playing against each other over a two day span.
For this event, all regions will be playing a best-of-3 format, except the LPL which will play in a best-of-1 format. Notably, there will be no champion bans and teams cannot pick the same champion more than once. As a reward for the winners, each of the pro teams represented on the winning side will be able to create an emote.
League of Legends Season 2023 Kickoff Event Schedule
With the League of Legends Season 2023 Kickoff Event less than a week away, it is important for fans to know the schedule. The event starts on Jan. 10 — the same day that Season 13 and the new patch releases for League of Legends.
There will be four regions playing throughout the opening day. The first region to play is the defending world champions League Champions Korea, which will occur from 4-8 a.m. ET. The Vietnam Champion Series will play second from 8-11 a.m. ET. During the midday time slot, the Campeonato Brasileiro de League of Legends plays from 11 a.m.- 2 p.m. ET.
At the benefit of the LCS fans, the LCS received the final timeslot of day one, playing from 2-5 p.m. ET. In case anyone missed some of the action from the earlier matches, there will be rebroadcasts run until midnight.
After the rebroadcast concludes, the League of Legends Japan League is scheduled to play on Jan. 11 from 2-5 a.m. ET. Due to the format layout, the matches from 5-8 a.m. ET will be best-of-1 games by the LPL. The seventh region to be showcased will be the Pacific Championship Series, scheduled to play from 8-11 a.m. ET.
In order to help out the European fans, the League of Legends European Championship is scheduled to play from 11 a.m.- 2 p.m. ET. The final region to be showcased is the Liga Latinoamérica, which will be playing live from 2-5 p.m. ET. The rest of the second day will be rebroadcasts that will run until midnight, capping off the event.