LEC Partnership With Neom Draws Criticism From Talent, Community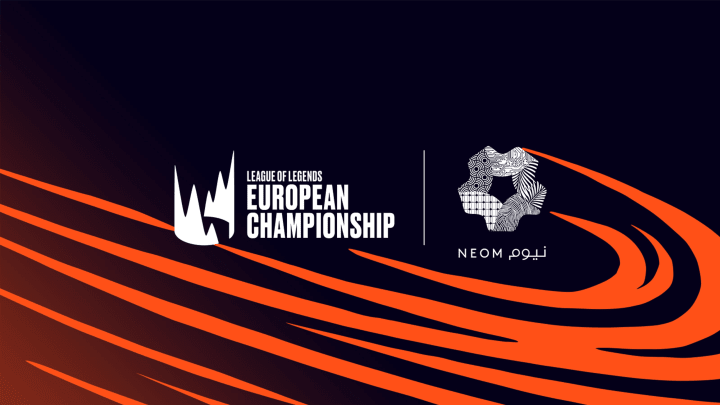 The LEC and the Saudi Arabian planned city Neom announced a partnership Wednesday, sparking an immediate backlash. / Courtesy of Riot Games
The League of Legends European Championship announced Wednesday that Neom, a planned city in Saudi Arabia, would be the league's main partner for the summer season. LEC employees and media members alike decried the sponsorship given Saudi Arabia's stance on homosexuality and freedom of the press.
The LEC announcement touted the planned city's ambition, describing it as including "towns and cities, ports and enterprise zones, research centers, sports and entertainment venues, and tourist destinations all designed to play a leading role in global development — and [championing] the development of esports across the world." It failed to mention that Saudi Arabia operates with, "an uncodified criminal code based on Sharia law," wherein same-sex intimacy is criminalized and punishable by death.
Various members of the LEC team expressed frustration and disappointment with the deal.
Caster and MAD Lions community manager James "Stress" O'Leary, who is gay, accused the league of "promoting a country that would kill me just for existing. Feels great."
The LEC's Twitter account currently sports an LGBTQ rainbow and the colors of the trans flag.
LEC commentator Indiana "Froskruinn" Black tweeted that her direct involvement in the league made the deal harder to stomach.
"This is disappointing because this is the LEC," she wrote. "It's my team, my product, my managers, my office. My family. My home. This isn't someone far away in HQ that I don't know. This is devastating because I know who made these choices and I feel silenced.
LEC caster Trevor "Quickshot" Henry expressed his disapproval by tweeting a link to a story in The Guardian detailing events reportedly taking place to pave the way for the project regarding the eviction of the Huwaitat tribe.
The CIA and the Office of the United Nations High Commissioner for Human Rights both found Neom founder and Saudi Crown Prince Mohammed bin Salman responsible for ordering the death of journalist Jamal Khashoggi in 2018. Bin Salman denied having any personal involvement in the murder, but took responsibility for it in an interview with CBS' 60 Minutes. He has yet to face trial.
DBLTAP has reached out to Riot Games for comment.