Lost Ark Bans 'Over a Million' Bot Accounts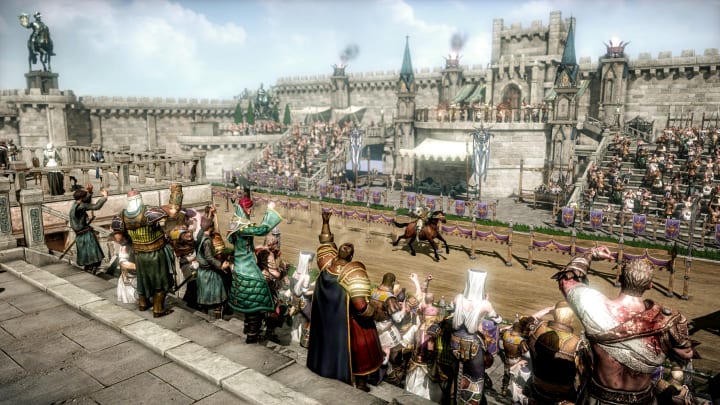 Lost Ark, Smilegate RPG and Amazon Games' MMOARPG, officially released in the European and North American regions on Feb. 11, 2022. / Image courtesy of Smilegate RPG
Over a million illegitimate accounts determined to be running bots have been permanently removed from Lost Ark, development studio Smilegate RPG announced Friday.
Lost Ark Bans 'Over a Million' Bot Accounts
On Friday evening, Smilegate RPG put out a dev blog detailing its team's efforts to manage botting in Lost Ark.
"Following launch," the dev blog reads, "botting has been a growing issue for Lost Ark. Our team has been hard at work on crafting effective tools and methods to identify and remove bots from the game. As the result of this work, today (3/4) we will be permanently removing over a million illegitimate accounts from the game that have been determined to be running bots."
In the post, Smilegate RPG also mentioned that it is possible that a small number of players may be erroneously identified as bots in their ban wave.
Any impacted players who haven't modified their gameplay in any way and were mistakenly banned are urged to appeal their ban by submitting a ticket to the Amazon Games Lost Ark support website.
Lastly, Smilegate RPG emphasized that maintaining a fair and fun gameplay experience for Lost Ark players is one of its top priorities.
"While we intend to make a massive impact with this ban wave, we know that there is more work to be done and want players to know that this is only one step in what will be an active and ongoing process. Looking ahead, we will continue our work on detecting and removing botting, cheating and harmful behavior from Lost Ark at scale, which includes expanding our anti-cheat tools, improving bot identification methods and rolling out more ban waves as frequently as is necessary."
Smilegate's efforts to erase bots should ease up a bit of the game's server waiting times, something that still did not manage to stop it from breaking the second all-time highest concurrent player count record on Steam.