Pokémon
Mawile Pokemon GO Full Trainer's Guide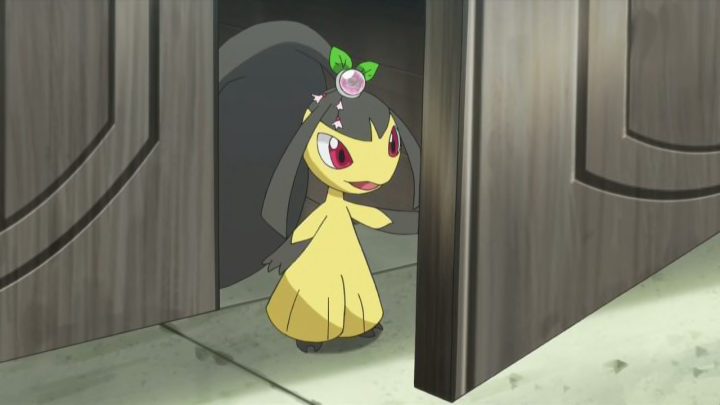 We've broken down every single piece of information related to Mawile for trainers eager to catch this Pokemon in Pokemon GO. / The Pokemon Company
We've broken down every single piece of information related to Mawile for trainers eager to catch this Pokemon in Pokemon GO.
Mawile is a single-form steel and fairy-type from the Hoenn region. It is best known for the massive maw appendage hanging from the back of its head. According to its PokeDex description, that jaw is actually "steel horns that have been transformed." It lures its prey in with its docile-looking face only to whirl around and chomp it when its guard is down. Its PokeDex number is 303.
Mawile does have a mega-evolution in which it gains another set of jaws.
How to Catch Mawile in Pokemon GO
Much to trainer dismay, Mawile is not available to encounter in the wild at the time of writing. It is typically reserved for bonus Raid boss appearances, Research Breakthrough rewards, or Research narrative prizes.
We recommend trainers keep an eye on the official Pokemon channels as well as their trusted news sources to keep on top of this Pokemon's in-game schedule.
Stats, Weakness, and Resistance for Mawile in Pokemon GO
In Pokemon GO, Mawile has the following stats:
Maximum CP: 1848
Maximum HP: 127
Attack: 155
Defense: 141
Stamina: 137
As a steel and fairy-type, it is the most vulnerable to fire and ground-type attacks. It has a base level resistance to dark, fairy, flying, grass, ice, normal, poison, psychic, and rock-types. Additionally, it has double resistance against bug-types and triple against dragon-types.
Best Moveset for Mawile in Pokemon GO
Determining a proper moveset for Mawile can be a bit frustrating as its move pool is severely lacking in both its types. It has one steel-type and one fairy-type move in both its charged and quick pools, combined—with both in the charged category. These are Iron Head and Play Rough, respectively.
Of these, the better choice is Play Rough. While they have similar DPS outputs, Play Rough has a higher damage value and lower energy cost which allows it to be prompted more often.
Its best quick move—from a list that contains Bite, Fire Fang, Ice Fang, and Astonish—is a toss-up between Fire Fang and Ice Fang. For trainer convenience, we'll explain why both could be good in specific circumstances.
Fire Fang should be chosen in instances where the trainer wants to take down Pokemon swiftly without necessarily having to rely on its charged move. It has a higher DPS output but generates less energy per second (EPS).
Ice Fang is the opposite. It has a lower DPS output but generates more energy than Fire Fang. This allows trainers to get more chances to use their charged move.
Can Mawile be Shiny in Pokemon GO
Yes, Mawile can be shiny in Pokemon GO. Its normal color palette and shiny variant were released on the same day—Dec. 8, 2017.
Shiny Mawile simply replaces its charcoal black accents with a desaturated maroon red. Its yellow-cream body remains the same.
Mega Mawile in Pokemon GO
Unfortunately, while Mawile does have a mega-evolution in the games' canon, this form has yet to debut in Pokemon GO. There is currently no way to acquire it at the time of writing.
Trainers can check out more information on the upcoming events in Pokemon GO this October including Raid features, Spotlight Hours, and more in our companion article.