MLB The Show 22 The Overhaul Diamond Predictions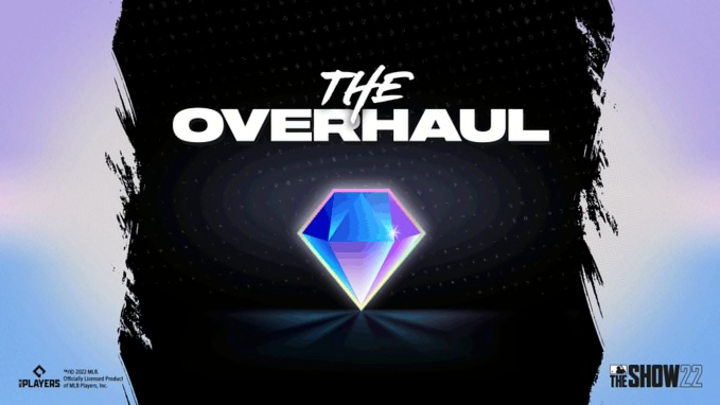 Photo Courtesy of MLB The Show
Once again we are here to discuss the MLB The Show roster update. After the last roster update took an extra week, we are back on the regular schedule.
Roster updates take place every other Friday at 3 p.m. ET. Depending on how a player performed in that time span, their attributes are changed to properly reflect them.
This week's roster update is a little different than the rest. This week is the "Overhaul". Each player in the game will receive a full update. That means speed, fielding and for pitchers, their pitch mixes.
Last roster update we went four for five, the best this year. Now it's time to beat that total.
MLB The Show 22 The Overhaul Diamond Predictions
#1 Clay Holmes - CP / New York Yankees
Cincinnati Reds v New York Yankees / Jim McIsaac/GettyImages
In our opinion, Holmes should have gone diamond last update, but here we are. Since the last roster update, the first-time All-Star has made four appearances. He notched his 17th save and fifth win of the year. Holmes did not allow a single run and struck out seven. Even before the last update, despite one bad outing, Holmes has been dominating and deserves to be boosted two overall to diamond.
#2 Emmanuel Clase - CP / Cleveland Guardians
92nd MLB All-Star Game presented by Mastercard / Sean M. Haffey/GettyImages
Emmanuel Clase comes in at our second guess to go diamond. Clase is currently an 84 overall and would only need a +1. Since the last roster update, Clase has made three shutout appearances. In those appearances, Clase has not allowed a single base runner. He has held his opponents to a 0.00 in all stats. Clase has been great and deserves to go diamond this roster update. For his overhaul, the only thing that we could see changing is an increase in his break.
#3 Austin Riley - 3B / Atlanta Braves
Atlanta Braves v Philadelphia Phillies / Mitchell Leff/GettyImages
Besides having a great chance to go diamond, Riley also has a chance to be the July POTM. Since the last roster update, Riley is hitting .400. He has three home runs and six RBIs to go along. He's been crushing the ball all month with 10 in July. Riley could also see a small boost to his fielding numbers which have also improved. Riley should definitely make the +2 jump to diamond and as far as his overhaul, he might see a small fielding boost.
#4 Starling Marte - RF / New York Mets
New York Yankees v New York Mets / Jim McIsaac/GettyImages
Starling Marte makes the second hitter make our list. The Mets veteran has done exactly what he always does, hits. Since the last roster update, Marte is hitting .379 with a .419 OBP. Marte hits and he gets on base a lot. He only has one home run and two RBIs, but that's not his game. His fielding should also see a boost to diamond. Marte has not committed an error all year and has six putouts. Overall, Marte should see a boost of at least +1 and hopefully, he gets more and reaches diamond.
#5 Andres Gimenez - 2B / Cleveland Guardians
Cleveland Guardians v Chicago White Sox / Quinn Harris/GettyImages
Our second Guardian on this list is Andres Gimenez. Gimenez is another guy like Marte. He can hit for power but is primarily a great contact guy. Since the last update, Gimenez is hitting .319 with a .405 OBP. Just like Marte, Gimenez only has one home run with 3 RBIs. Gimenez would also need a +2 boost to go diamond and it is possible. No matter what, he will improve, the only question is whether will he improve enough?