Call of Duty
Modern Warfare II Leak Details Four Unlockable Weapon Mastery Camos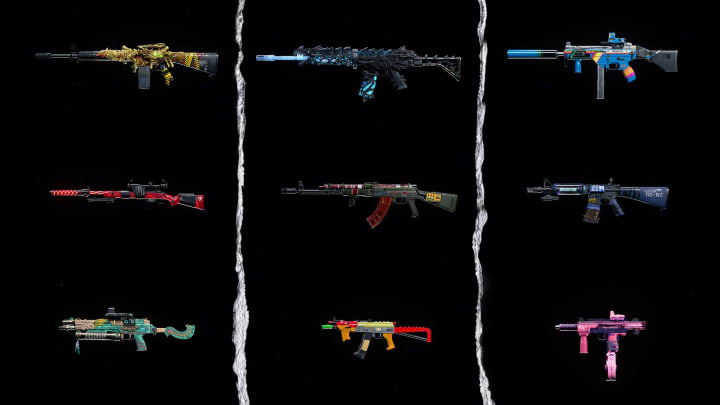 Activision
Notable leaker Metaphor has seemingly revealed what mastery camos players will be working towards in Call of Duty: Modern Warfare II.
Call of Duty fans have long used weapon camouflages as visual cues to show off their mastery of certain guns. Every Call of Duty title typically has challenges attached to each of their available weapons that can unlock a new camo when completed. These challenges can range from performing a certain amount of headshots to eliminating players with no attachments equipped.
Amongst all of the unlockable camos, mastery camos are the ones players strive for the most. These camos make it known to others that you have dominated all of the challenges available for a weapon and are a force to be reckoned with. According to well-known Call of Duty player Metaphor, Modern Warfare II will be featuring its own mastery camos that will have players frantically working to unlock them.
Modern Warfare II Mastery Camo Leak Breakdown
Modern Warfare II will supposedly feature four mastery camos to unlock. Call of Duty leaker Metaphor provided some insight regarding these camos in a recent Twitter post. These camos look to be gold, platinum, shattered dark matter, and space. He goes on to say that these weapon skins look amazing for the most part except for the space option. Metaphor did also reveal that multiple mastery tabs were present in his information possibly alluding to future mastery camos being introduced to the game.
Audiences should take all of this information with a grain of salt as none of it has been officially confirmed as of this moment. Modern Warfare II will be launching soon on Oct. 28.