New Warzone Urzikstan Gulag Detailed for MW3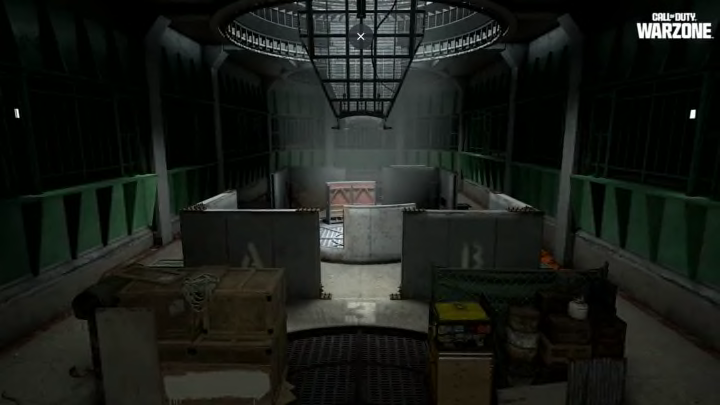 Here's everything you need to know about the new Warzone Urzikstan Gulag in MW3. / Activision
The new Warzone Urzikstan Gulag for MW3 features a simple layout, but there is a catch.
Call of Duty: Warzone is getting some major improvements in the Call of Duty: Modern Warfare 3 era. Not only are Fortune's Keep and Rebirth Island returning in 2024, but new map, Urzikstan is making its debut in the Battle Royale by the end of 2023. The map contains 11 POIs and a new Gulag with a few interesting twists.
Here's a breakdown of the new Warzone Urzikstan Gulag.
New Warzone Urzikstan Gulag Detailed for MW3
The new Warzone Urzikstan Gulag for MW3 brings simplicity back to the Battle Royale. The three-lane map provides plenty of open space to encourage gunfights while also offering a few escape routes. The new Gulag encourages more straightforward engagements as opposed to a campy, slow play style.
The Urzikstan Gulag also features new overtime rules. Instead of capturing a flag, a rope ascender drops down to the center of the Gulag, giving players an escape opportunity. Those who successfully take the ascender up to freedom will come out victorious.
The ascender might seem like a surefire way back to Urzikstan, but your opponent can shoot and eliminate you while you ride the ascender.
New Warzone Urzikstan Night Vision Gulag Explained for MW3
In a surprising development, the new Warzone Urzikstan map contains a Night Vision Gulag in MW3. As soon as the Jailer takes off your blindfold, some players will find themselves wearing Night Vision Goggles. The Gulag is completely randomized, and players have no way of avoiding the alternate Gulag.
Activision writes, "Utilize darkness to surprise your enemies in the 3 lane Urzikstan Gulag."
Now, the lucky (or unlucky) few who get tossed into the Night Vision Gulag must navigate the small area in almost complete darkness. It is virtually impossible to see an enemy player hiding in a dark corner unless you fully turn to shine your Night Vision Goggles on their exact location.