Nightbringer Jarvan IV Skin Splash Art, Price, Release Date, How to Get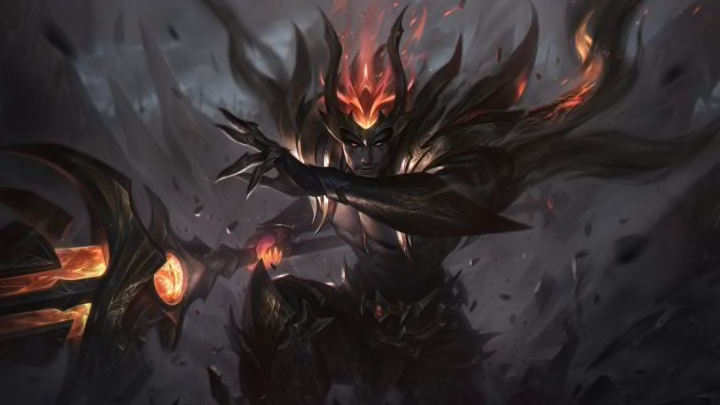 Riot Games
The next two skin sets that will be added to League of Legends is already announced, as the sets are Dawnbringer/Nightbringer and Inkshadow.
The most recent skins added to the game were for April Fool's Day, which were cat and dog themed. These became obtainable yesterday, and Riot Games is looking to keep that momentum with the Dawnbringer and Nightbringer skins.
The next skin set includes Nightbringer Jarvan IV, who last received a skin in 2020. Here is all the information you need to know about the upcoming Jarvan IV skin.
Nightbringer Jarvan IV Skin Splash Art
Riot Games
Nightbringer Jarvan IV Skin Price
The Dawnbringer and Nightbringer set will be released as epic skins, which means that every skin will cost 1,350 Riot Points.
Nightbringer Jarvan IV Skin Release Date
Nightbringer Jarvan IV will become available one day after Patch 13.8 releases on Apr. 20, which means that the skin will be visible and acquirable in the shop on Apr. 21. This gives players two weeks to anticipate this skin set and become excited for the first Jarvan IV skin to be released for three years.
Nightbringer Jarvan IV Skin How to Get
The best way to obtain the Nightbringer Jarvan IV skin is to purchase it directly from the store upon its release on Apr. 21. Players can try their luck via Hextech Chests, but there are too many skins in the game for this method to be effective.