Overwatch 2 Competitive 2.0 Revealed: List of Ranked Changes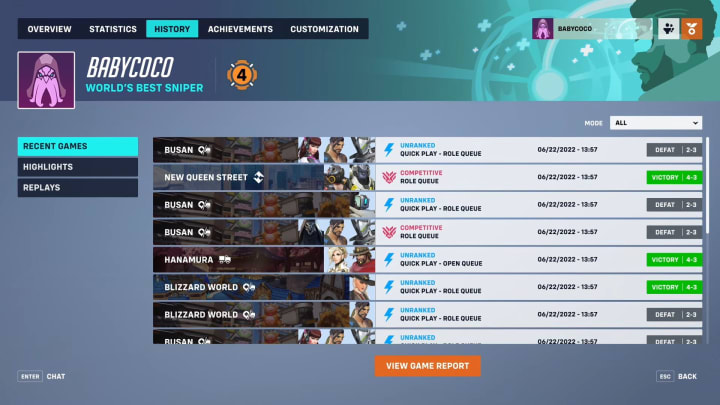 "We really didn't think we were providing enough tools and measures to actually help players out if they did want to improve." / Image courtesy of Blizzard Entertainment
After charting nearly 32 seasons of competitive play in the books to date, Blizzard announced some of its plans to revamp the mode for players looking to climb the ranks in Overwatch 2 during its Overwatch 2 stream Thursday.
Overwatch 2's Competitive 2.0 effort appears to be focused on "providing enough tools and measures to actually help players out if they did want to improve," per one developer featured on the broadcast.
List of Ranked Changes in Overwatch 2
Here are the main points that were brought up during the Competitive 2.0 segment of Blizzard's Thursday livestream:
Skill Rating Importance Lessened, Skill Tiers Added: Going away from players being attached to the hard number that is a numeric Skill Rating, Competitive 2.0 will have Skill Tiers within the larger existing ones (e.g. Gold 2).
Scoreboard Reworked: Intended to provide more important information during matches.
After-Action Report Added: Can be viewed after finishing a match and while in queue. Includes a match history section.
According to Blizzard, these changes were inspired by the extensive feedback received from its community team, streamers, influencers, Overwatch League players and more.
Ultimately, players should expect to see less movement in their ranks from game-to-game, and understand that it will be harder to reach those higher tiers.
"What we want is for people to progress through these ranks over the course of each season," Blizzard game director Aaron Keller told Dexerto. "And to do that, rather than moving up or down in rank after every match that you play, after you win seven matches, your rank will be updated."
More details on Overwatch 2's competitive overhaul is said to be coming soon.
Combining these Competitive 2.0 changes with the new battle pass system and content roadmap, it's clear that Overwatch's free-to-play, live service transition is in full effect.