Overwatch
Overwatch 2 Content Roadmap Revealed: Season 1 & Season 2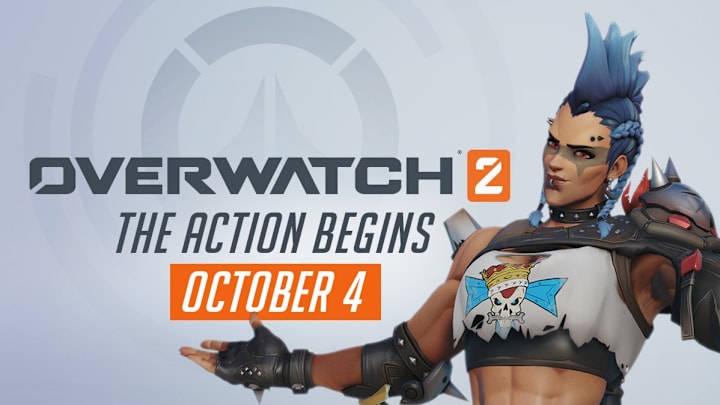 Image courtesy of Blizzard Entertainment
Blizzard have revealed their content roadmap for the upcoming Overwatch 2, ahead of its launch in October this year. Here's what you need to know.
Information on Overwatch 2 has been rolling out in full force thanks to the game's reveal event on June 16, 2022. Players were treated to a deeper look at new Hero Junker Queen as well as sign-up news for the new beta coming June 28.
With the announcement that Overwatch 2 would be switching to a free-to-play model, many fans have been wondering what this will mean for the game after its release, and whether or not we'll see regular content updates.
Yesterday, Blizzard put those concerns to rest.
Overwatch 2 Content Roadmap Explained
Blizzard gave Overwatch fans a breakdown of content to be expected once the game launches on Oct. 4, 2022. Aside from free-to-play, Overwatch 2 will also have a seasonal model, ensuring that new updates are rolled out every nine weeks. This method appears to work similar to other popular free-to-play live service games, such as Fortnite or Call of Duty: Warzone.
Season 1 of Overwatch 2 is scheduled to kick off on the game's release date, Oct. 4, and will feature the following:
Three new Heroes
Six new maps
30+ new skins
New Battle Pass
New Mythic skin
New game mode
Season 2 will begin on Dec. 6. featuring:
New Tank Hero
New map
30+ new skins
New Battle Pass
New Mythic skin
Blizzard has also confirmed that new seasons in 2023 will also feature new Heroes, maps, skins, battle passes, modes, and the launch of the PvE experiences.
This new model might come as a welcome relief to some players who thought the original Overwatch didn't offer enough regular content.
Overwatch 2 will be free-to-play on Windows PC and Xbox Series X|S, Xbox One, PlayStation 5, PlayStation 4, and Nintendo Switch consoles.