Pokemon GO Kyurem Counters: How to Defeat the Legendary Pokemon
By Julia Gaberlavage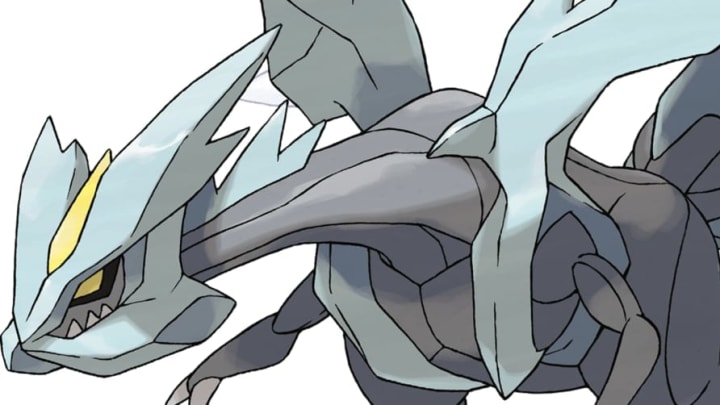 The legendary ice/dragon type makes it's way into Pokemon GO raids every Wednesday at 6pm / Photo by Pokemon Company Intl
Pokemon GO Kyurem counters are important for players trying to tackle the five-star raid.
The third of the Legendary dragons of the Unova region has made its way into Pokemon Go. Kyurem, The boundary Pokemon, is a ice and dragon type Pokemon, and was the box legendary of both of Pokemon Black 2 and White 2. Kyurem and it's black and white forms, the result of fusion with Zekrom and Reshiram respectively, is the only ice/dragon type Pokemon.
This unique typing presents unique challenges, with the ice typing giving it a leg up against most other dragon types and the dragon typing mitigating the ice type's weakness to fire, but Kyurem is not an unconquerable foe. Kyurem is resistant to three types of attacks: water, grass, and electric, and is weak against five: steel, fighting, fairy, dragon and rock. This gives us a few good options for counters.
Pokemon GO Kyurem Counters: How to Defeat the Legendary Pokemon
The obvious answer is of course Lucario, with resistance to both dragon and ice attacks as well as aura sphere to dish out some fantastic super effective damage you cant go wrong. Dialga is also a fantastic option, with its steel typing to prevent it from taking super effective damage from dragon type moves like Draco Meteor to go in for the kill. Metagross will also resist anything Kyurem can throw at it a get lots of quick damage in with bullet punch.
Kyurem will be available in five star raids starting this month. Additionally it will be featured in Raid Hour events at 6 p.m. every Wednesday.