Pokémon
Pokémon GO Postcards Feature Explained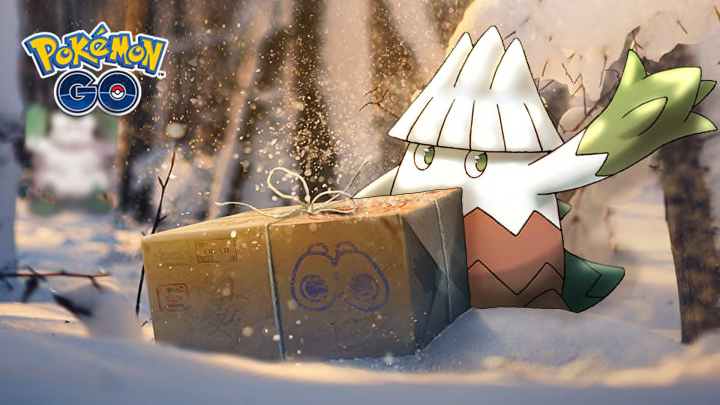 Niantic Labs
In December, Pokémon GO brought many additions to their game for the holiday season. One of the newest things introduced in the game is a new feature called the Postcard book.
The postcard book was introduced as part of the Pokémon GO Holidays events. Here's a breakdown of how to use the Postcard Book.
Pokemon GO Postcard Book Breakdown
According to Niantic Labs, whenever a Trainer sends a Gift, a postcard from that location is also attached based on the Pokéstop location that Gift was from. Now, you can save memories from different places that you and your friends have visited by pinning postcards to your book.
To access your Postcard book, just select it in your Item Bag or your Trainer profile. You can pin Postcards from friends' Gifts by viewing the Gifts in their Trainer profiles and tapping the pin icon. You can also pin postcards from your own Gifts by viewing your Gifts in your Item Bag and then selecting the Gift whose postcard you want to pin. You can also delete Postcards by selecting the Postcard you'd like to remove, tapping the icon in the bottom right, and then tapping DELETE.
To learn more about the Postcard Book feature, you can visit the official Pokémon GO help center.