Pokémon
Pokemon GO Season of Heritage 'Team GO Rocket Takeover' Explained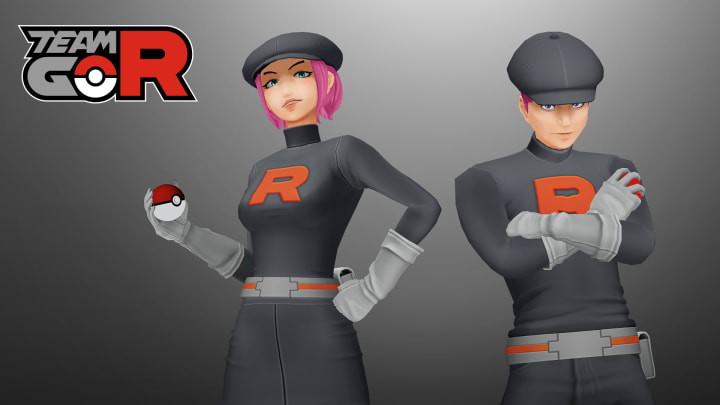 It appears that Team GO Rocket has decided to cause some extra trouble As part of the Pokemon GO Season of Heritage Power Plant event. / Niantic Labs
It appears that Team GO Rocket has decided to cause some extra trouble As part of the Pokemon GO Season of Heritage Power Plant event.
Niantic Labs has announced that another Team GO Rocket takeover has been unleashed in Pokemon GO. From today, Jan. 24 to Sunday, Jan 30, trainers will have the opportunity to once again rein in these dastardly villains and rescue even more Shadow Pokemon—including a few they haven't seen before. Not only are the Grunts bearing different Shadow species, but the executives also appear to have a new set, as well.
Here's everything trainers need to know about this takeover event.
Pokemon GO Season of Heritage Team GO Rocket Takeover Details
The takeover will take place from Monday, Jan. 24 to Sunday, Jan. 30 at 12 a.m., local time. During this time, Team GO Rocket will be appearing more often in overhead hot air balloons and takeover PokeStops at an increased rate.
Additionally, trainers will have extra Field Research tasks that will reward encounters with the following Pokemon:
(Shiny) Ekans
(Shiny) Croagunk
(Shiny) Skorupi
Team GO Rocket Has New Shadow Pokemon
The most critical part of this event is, of course, the reveal of new Shadow Pokemon trainers can rescue. For the duration of the event, Team GO Rocket Grunts will have the following Shadow Pokemon that can be rescued:
Shadow Chikorita
Shadow Cyndaquil
Shadow Totodile
Shadow Voltorb
Shadow Whismur
Shadow Hippopotas
Team GO Rocket Executives will also be carrying new Shadow Pokemon—one new species for each executive. These are:
Arlo: (Shiny) Shadow Bagon
Sierra: (Shiny) Shadow Poliwag
Cliff: (Shiny) Shadow Teddiursa
How to Get Shadow Poliwag, Shadow Bagon, and Shadow Teddiursa
Of course, the only way to capture Shadow Pokemon from Team GO Rocket is to beat them in a Pokemon battle and get to the "Bonus Challenge" of the encounter. From there, trainers will be able to capture the appropriate Shadow Pokemon from Grunts and Executives, alike—much like the end of a Raid.
Trainers interested in bringing home Poliwag can check out our companion article on how to beat Sierra.
More information can be found on the Power Plant event post on Niantic's Pokemon GO live news blog.