Pokemon GO
Pokemon GO Which Path to Choose: Venusaur, Charizard or Blastoise?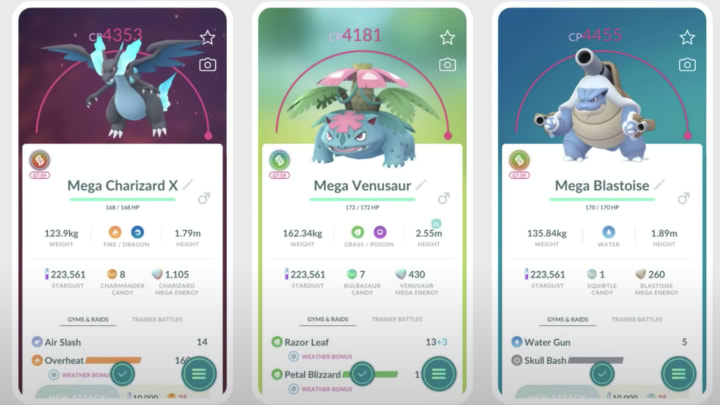 Pokemon GO / Photo courtesy of Niantic
Trainers are trying to find out more about the different paths to take for their Pokemon's Mega Evolution in Pokemon GO.
The newly released Mega Evolution event has made it easier than ever to evolve your Pokemon. Are you wondering which Pokemon's path you should adventure on for a Mega Evolution? Look no further - we have the information you need.
Here's our guide for which path you should choose.
Pokemon GO Mega Evolution: Which Path to Choose
While it is based on preference, we can guide you in the right direction. There are four Mega Evolutions to choose from after you progress through the first stage of the Special Research story, including Mega Venusaur, Mega Charizard X, Mega Charizard Y, and Mega Blastoise.
If you are looking for the strongest Pokemon with the most Combat Power or Points, Mega Charizard Y is the way to go. This Pokemon has a high maximum CP at level 40, which turns out to be a whopping amount of 4,445 CP. At level 40, Mega Venusaur has a maximum of 3,698 CP while Mega Charizard X has 3,850 CP and Mega Blastoise has 3,941 CP.
While this is the case, you can ultimately choose the one you need to finish your Mega Pokedex. As a trainer in Pokemon GO, you can choose your own path throughout your adventure.
For more information on Pokemon GO, check out DBLTAP's guides on everything you need to know about Shiny Pokemon and the first trading cards revealed in the Pokemon GO and TCG expansion.