Professional Valorant Crosshair Codes Available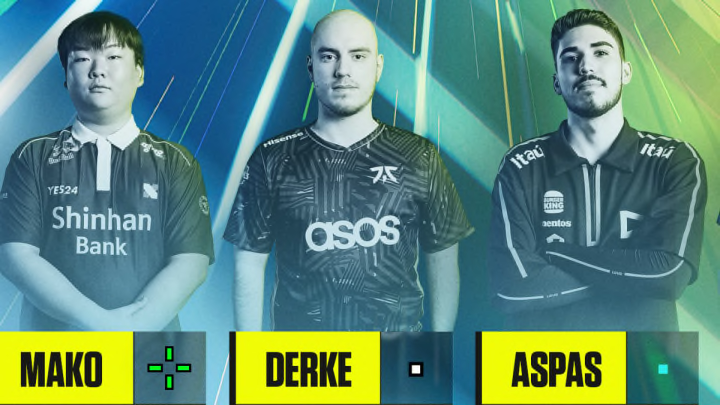 Riot Games
Valorant is a popular game from Riot Games that has a professional scene with a growing fan base. The new Act has gotten underway within the past week, which means that everyone's rank has reset.
This means that players will have to start grinding competitive queue again to try and climb past what they achieved in the first Act. Alongside the new Act, there is also a new Battlepass that includes three exclusive skin lines. Not to mention the new agent called Gekko has finally been released and players have started playing him a lot to try and hone their skills.
In order for players to win competitive games, one of the most important things to have is a well designed crosshair to ensure that they have quality aim. To help with players looking for a new crosshair for the new ranked season, four Valorant professionals released the crosshairs they use in the game.
Professional Valorant Crosshair Codes Available
Four Valorant professional players have released the codes for the crosshairs that they use in game, which allows players to copy the code and utilize the same crosshair.
The first code comes from Kim "MaKo" Myeong-kwan, who is a professional player for DRX. Mako's code is "0;s;1;P;c;1;o;1;f;0;0l;4;0a;1;0f;0;1b;0" and can be viewed here.
The second professional player comes from Fnatic, who were the team that emerged victorious in the VCT LOCK//IN 2023 tournament. Nikita "Derke" Sirmitev's crosshair code is "0;s;1;P;u;FFA500FF;o;1;d;1;f;0;s;0;0b;0;1t;0;1l;1;1o;0;1a;1;1m;0;1f;0;S;o;1" and can be viewed here.
The third professional player is from LOUD, who were the VCT LOCK//IN 2023 tournament runner-ups. Erick "Aspas" Santos's crosshair code is "0;P;c;5;o;1;d;1;z;3;f;0;0b;0;1b;0" and can be viewed here
The final crosshair code comes from professional player Kyrylo "ANGE1" Karasov, who plays for NAVI. The crosshair code from ANGE1 is "0;P;h;0;d;1;f;0;0l;2;0v;3;0a;1;0f;0;1b;0" and can be viewed here.