Radiation Counter in Warzone Explained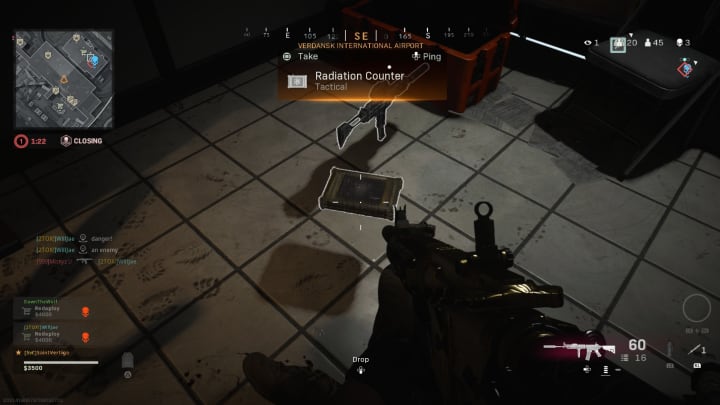 Radiation Counter in Warzone explained / via Reddit u/MrTheRevertz-
A Radiation Counter in Warzone was recently spotted by Call of Duty: Warzone players. In the latest patch version 1.29, fans saw a few changes including the addition of a few new items and the introduction of Warzone Private Matches for the first time. One of the items encountered in Verdansk is the Radiation Counter, a device used to detect radiation. In the Modern Warfare series of games, whenever the player goes into a radioactive area, a clicking noise from the Counter is heard.
Radiation Counter in Warzone Explained
Players reportedly found a new special contract called "Detection" which rewards them with an RC-XD inside a Radioactive Cache. The RC-XD (Remote Controlled-EXplosive Device) is a remote-controlled car rigged with a time-limited explosive charge and is normally unlocked after a three killstreak. When the time limit approaches, the RC-XD will beep repeatedly at a faster and faster rate until it explodes, releasing radioactive gas that damages surroundings.
Some players reported finding the Radiation Counter and RC-XD in the training mode portal, some claimed that they found it but failed to pick it up, and some others said that they run into the explosive device in Mini Royale mode. With the recent release of Call of Duty: Black Ops Cold War and upcoming integration between Cold War and Warzone, players are speculating if the appearance of Detection Contract, Radiation Counter, and RC-XD is an insight of what's coming.