Riot Games Teases New Valorant Agent in 2023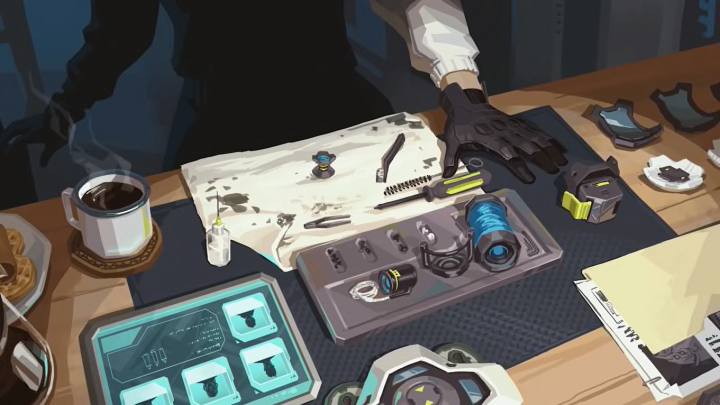 A new Agent is coming to Valorant Episode 7. / Riot Games
Riot Games teased a new Agent coming to Valorant in 2023.
Valorant Episode 6 Act II introduced Gekko, an Initiator with a crew of creatures, on Mar. 7. In the following months, Valorant patches have primarily focused on map changes, like removing Icebox for a remastered Bind, and updating Pearl B Site.
Now, as the end of Episode 6 Act III approaches, the developers are teasing the next new Agent, set to enter the game sometime in the coming months. The recent Dev Diaries also hinted at a new Team Deathmatch map coming in Episode 7.
Here's a breakdown of Valorant's newest Agent.
Riot Games Teases New Valorant Agent in 2023
Anna Donlon, the Executive Producer of Valorant, announced a new Sentinel coming to Valorant in 2023. The Agent will "stop you dead in your tracks and pull you in for a closer look."
Although further information regarding the Sentinel is scarce, the teaser photo shows a gloved Agent at a workbench full of tools, files, and even a cup of coffee. Based on Donlon's brief statement, the Agent will somehow impact enemies' movement and even pull them closer to possibly inflict damage.
Donlon also revealed a new Duelist coming by the end of the 2023. Until more details are revealed, check out the June Night Market tomorrow, June 7.