Scenic Painting Animal Crossing: New Horizons: How to Spot a Fake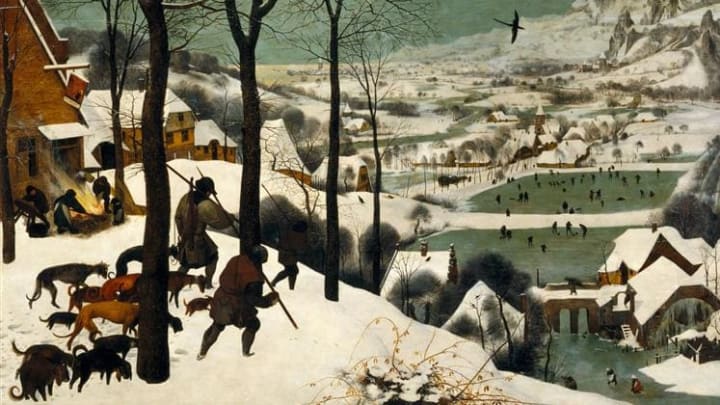 Scenic Painting in Animal Crossing: New Horizons is "The Hunters in the Snow" by Pieter Bruegel the Elder / Kunsthistorisches Museum Wien
Scenic Painting in Animal Crossing: New Horizons is one of the many fine art pieces you can pick up from Jolly Redd's treasure boat.
Nintendo has re-introduced Redd and his art-forging and dealing ways. Every week or so, Redd will come through to your island carrying various pieces of artwork and selling them for a high price. Not every item he carries is authentic, however. It's up to the player to determine whether the crafty fox's wares are worth their price tag. Only genuine pieces can be donated to Blathers with the goal of fleshing out your art wing.
Scenic Painting Animal Crossing: New Horizons
The Scenic Painting is actually "The Hunters in the Snow" by Pieter Bruegel the Elder. Fake versions of this piece will remove one of the hunters and half the hounds. There should be two hunters standing in the trees with somewhere around 12 hounds.
The painting, also known as "The Return of the Hunters," was produced by notable Dutch and Flemish Renaissance painter Pieter Bruegel the Elder in 1565. It was created with oil paints on wood and is among a collection of which only five pieces remain intact. Each piece depicts a different time of the year.
Art historians assume that, due to the religious revolution happening during this time, Bruegel was attempting to portray his vision of the ideal country life in accordance with those values.
Imagery such as this is considered part of the "Labors of the Months" tradition that is common to early and medieval Renaissance work. They depict rural activities easily understood during different months of the year.
"The Hunters in the Snow" is currently displayed at Kunsthistorisches Museum in Vienna, Austria.