Second Inning Program MLB The Show 20: Everything You Need to Know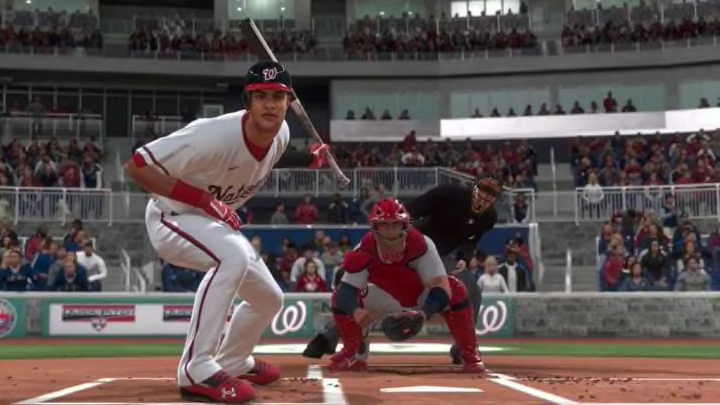 With the launch of the Second Inning Program in MLB The Show 20, here's everything you need to know about getting one of three diamond bosses. / Courtesy of Sony Entertainment
With the launch of the Second Inning Program in MLB The Show 20 players have a chance to unlock one of three diamond bosses, and here's everything you need to know to get ahead in the program.
Second Inning Program MLB The Show 20: Everything You Need to Know
The Second Inning Program is the second program of its kind so far this season in MLB The Show 20, with it's predecessor, the First Inning Program, being phased out in the early part of April. In order to unlock one of the three diamond bosses, Hanley Ramirez, Joe Carter, and Bob Feller, players will need to get 300 stars in the program. Fortunately, there are a variety of ways for players to earn the stars needed to add a diamond player to their Diamond Dynasty roster.
Just like in the First Inning Program, it will be a grind for players to get the stars needed to unlock one of the three diamond bosses. If you're willing to risk a 500 Stub entry fee, players can play their way to the Final Showdown, where's they'll take on a 15 run deficit in 20 outs to get 70 program stars, 1 gold player pack, and 1,000 Stubs.
Players can also take on the Conquest map and complete it to earn an additional 30 program stars, along with various Prospects packs and other hidden rewards. There are also missions that will reward players with 30 program stars if they're able to get 10 wins in ranked seasons and another 15 stars if they're able to get an extra-base hit with a Face of the Franchise player.
As always, there are also plenty of collections and moments for players to go through in order to acquire any remaining program stars, including a series of moments involving Hall of Fame outfielder Al Kaline.