Shiny Slowpoke Pokemon GO: How to Catch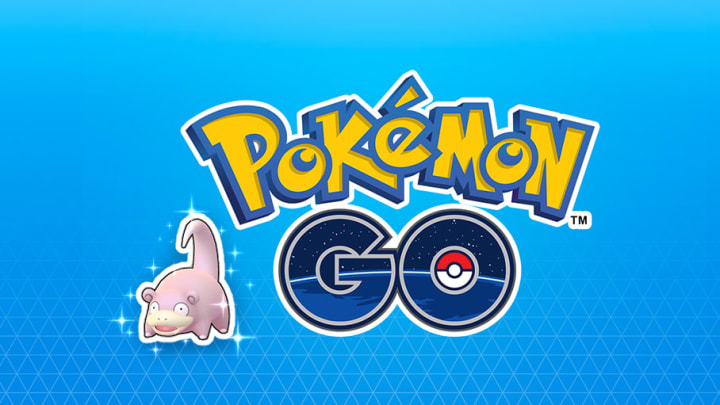 Shiny Slowpoke in Pokemon GO is available for the first time during the Pokemon HOME collaboration event. / Niantic Labs
Shiny Slowpoke in Pokemon GO is available for the first time during the Pokemon HOME collaboration event.
Niantic Labs has finally released shiny Slowpoke into Pokemon GO. This Pokemon, originally implemented with the base game at launch, will finally be able to be seen in all its pale pink glory this November 2020. Slowpoke is one of the more popular older Pokemon with an intricate place in the ecological lore of the universe.
So, how do you catch it?
Shiny Slowpoke Pokemon GO: How to Catch
Slowpoke is being featured in the Pokemon GO and Pokemon HOME collaboration event, running from Nov. 17 to Nov. 23. During the event, trainers can encounter Slowpoke more often in the wild as well as in raids, field research, and from 5 k.m. eggs. Unfortunately, this does not directly translate to an increase in shiny chance. The odds to encounter a shiny variant still remains at 450:1 or a 0.22% rate.
Traditionally, trainers will not be able to tell whether a spawn is shiny or not without entering the encounter. Shiny Slowpoke is simply a paler pink than its normal counterpart, so it may be hard to tell at first glance. Niantic implemented a special effect to make the appearance more obvious likely for this reason.
Slowpoke is water and psychic-type hailing from the Kanto region. It was released alongside the base game on July 6, 2016. This event is the first time trainers will be able to encounter this Pokemon in its shiny palette.
With a PokeDex number of 79, Slowpoke is clearly part of the original 151. It is best known for its odd method of fishing that may lead to evolution. Slowpoke will fish for food by dipping its tail in the river as a lure. For years, professors believe that upon being bitten by another Pokemon—Shellder—it would evolve into Slowbro.
In Pokemon GO, Slowpoke evolves into Slowbro with the use of 50 candies. However, it can also evolve into Slowking with 50 candies and a King's Rock item. It also has a Galarian form, but no Galarian evolutions, suggesting perhaps that Shellder is simply not native to Galar.