Call of Duty
Somewhat Beneficial Warzone Bug Gives Players 8 Weapons At Once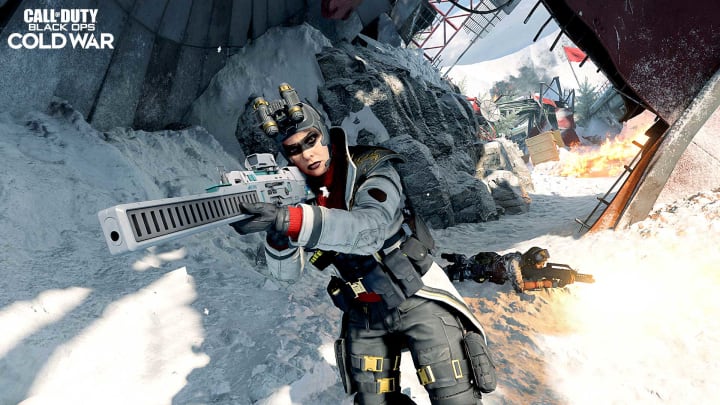 Another bug has appeared in Call of Duty: Warzone that might actually help players rather than hurt them. / Activision, Raven Software
Another bug has appeared in Call of Duty: Warzone that might actually help players rather than hurt them.
Warzone players have discovered another bug to add to the pile less than a week into the month of May. It appears, despite Raven Software's best efforts, there is simply no end to the sheer amount of digital creepy-crawlies currently infesting Warzone's code. Fortunately for them, the issue is less intrusive and certainly better for players this time around.
Warzone Bug Gives Players 8 Weapons From 1 Drop
The issue was initially uncovered by Reddit user leespeed91, who brought it to light via a post on the official Warzone subreddit board on Sunday, May 2. In their post, leespeed91uploaded a clip of the bug, showcasing the multiple duplicates they were able to obtain from a single drop crate during a routine interaction.
The video shows the player stepping up to the crate to get supplies, as normal. Upon going to retrieve the loot, the crate abruptly spawned eight weapons—four individual duplicates of a sniper rifle and a launcher. While the clip only lasted around nine seconds, it still says quite a bit about the state of the game.
Most of the limited replies were comedic and poked fun at the glitch. The sheer amount of duplicates elicited jokes from some, likely happy to have a non-critical problem to discuss aside from map clippings and cheaters.
"Heard you like snipers and launchers so we put guns in your guns," wrote user LuLuTheLunatic.
Others stepped up to corroborate the story by sharing their own anecdotes and locations. One user, Edwinaccosta, confirmed they had also encountered this problem and drew attention to a potential drawback of its use.
"Has happened to me as well," they wrote, "although you get 4 loadouts the box will vanish so your friends won't be able to get their weapons, only yours at the ground."
This issue is currently not listed on Raven's Warzone Trello board at the time of writing.