Valorant
T1 Signs Munchkin to Valorant Roster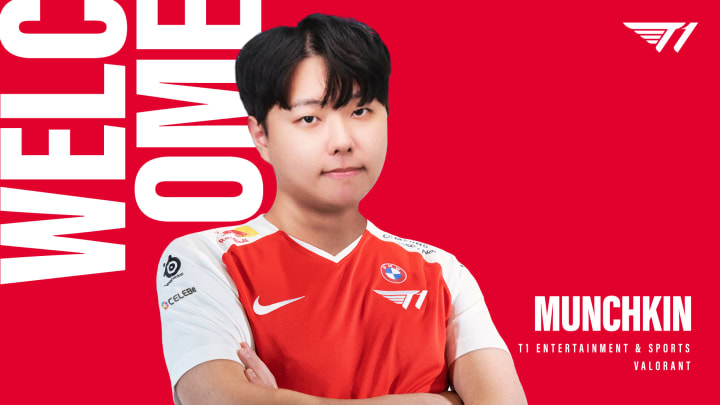 Image courtesy of T1
T1 have continued with their Valorant roster overhaul with the signing of Byeon "Munchkin" Sang-beom.
South Korean player Munchkin has joined T1, transitioning over from Japanese team Crazy Raccoon. The pro had previously moved over to Valorant from Overwatch, where he played for Seoul Dynasty and Boston Uprising.
Munchkin had a solid run with Crazy Raccoon, joining the team back in January 2021. During this time he competed in the VCT Masters Berlin last year.
As for T1, the signing marks another rework to the team's roster, having acquired Son "xeta" Seon-ho and Yoon "Autumn" Eu-teum from Cloud9. In return, Rahul "curry" Nemani was acquired by Cloud9.
The roster change comes after T1 failed to qualify for the main events in VCT Challengers. As a result, T1 parted ways with Johann "seven" Hernandez who moved onto TSM, and former coach David Dennis after he was found violating Riot's Ruleset for communicating outside of pauses back in February.
Munchkin joins T1's current active roster consisting of xeta, Josh "pwny" VanGorder, Zander " thwifo" Kim, and Joshua "steel" Nissan. Autumn joins the organization as head coach.