Top Games
The Elder Scrolls 6 Shaping up to Be an Xbox Exclusive, According to Phil Spencer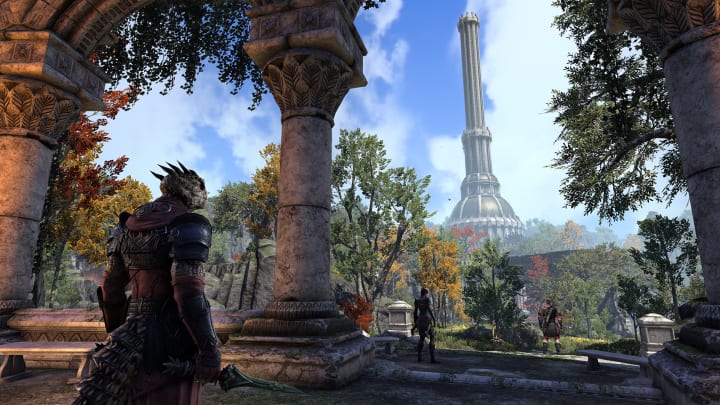 The Elder Scrolls Online continues to remain on multiple platforms. / Image courtesy of ZeniMax Online Studios/Bethesda Softworks
It seems The Elder Scrolls 6 will reportedly be an Xbox exclusive, thanks to hints dropped by Phil Spencer.
The Elder Scrolls is one of the most successful RPG franchises of all time, and the highly anticipated sixth installment has been subject to various speculation for some time. After Microsoft's acquisition of parent company ZeniMax earlier this year, the exclusivity status of Bethesda's future works became a hot topic of discussion. The Elder Scrolls 6, in particular, has been causing a fair amount of unrest.
In an interview with British GQ, Head of Xbox Phil Spencer discussed how Starfield will be exclusive to Xbox and PC. Spencer went on to mention how he sees the same future shaping up for The Elder Scrolls: "It's not about punishing any other platform, like I fundamentally believe all of the platforms can continue to grow," he said.
"But in order to be on Xbox, I want us to be able to bring the full complete package of what we have. And that would be true when I think about Elder Scrolls VI. That would be true when I think about any of our franchises."
It's arguably a power move from Microsoft, but not an unsurprising one. The debate often centers around whether The Elder Scrolls 6 exclusivity would do more harm than good on Microsoft's side. Would it be better to allow the game's release on their competitor's platforms, or to hold it close and let the fans come to them. Risky, perhaps? But what better franchise to test than The Elder Scrolls.
It's worth nothing, though, that The Elder Scrolls 6 is still a ways off. Todd Howard previously hinted that we likely wouldn't start seeing much until 2026, leaving plenty of time for Microsoft to work out their definitive plan.
Microsoft's more immediate focus right now is Starfield. Currently scheduled for release in Nov. 11, 2022, this will be Bethesda's first new IP in roughly 25 years. As an Xbox and PC exclusive, however, it's likely that its success could determine the home for Bethesda's ventures for years to come.