Tiny Tina's Wonderland Blank Slate Guide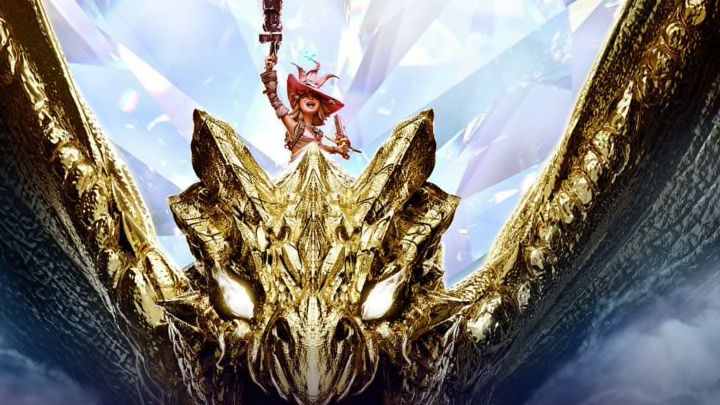 Some players have found themselves a bit confused about an item in Tiny Tina's Wonderlands: the Blank Slate. / Photo Courtesy of Gearbox, 2K Games
Some players have found themselves a bit confused about an item in Tiny Tina's Wonderlands: the Blank Slate.
Tiny Tina's Wonderlands is full of fun flavor text with inside jokes, witty banter, or just some self-aware commentary on the game. It can be seen throughout the campaign in items, gear descriptions, and class modifications—for example, the Blank Slate.
What is the Blank Slate in Tiny Tina's Wonderlands?
The Blank Slate in Tiny Tina's Wonderlands is a piece of Legendary loot that, essentially, is a giant meme.
It's a reference to a game called "Path of Exile" where players could pick up an item called the "Tabula Rasa"—which is Latin for "Scraped/Erased Tablet" or, as its colloquially known, a "Blank Slate." The "Krangled" text is another inside joke from the game for a corrupted item and the "Requires 1500 at least clicks" is a reference to the intense grind necessary to play and/or catch up if one takes time off.
Clicking the tablet 1500 times doesn't actually do anything special—aside from wasting your time or, in one Reddit user's case, wasting a macro.
After all, if it had a requirement, would the "at least" part of that statement be needed?
The actual item, itself, will appear with a random passive modification such as experience gain, damage buff, and more.
How to Get the Blank Slate in Tina Tina's Wonderlands
There is no guaranteed way to pick up the Blank Slate in Tiny Tina's Wonderlands. Instead, like all Legendary-tier loot, players are placed at the mercy of RNGesus—that is to say, the drop is random.
Players can pick up legendary loot by defeating bosses, farming mobs on the map in dungeons and camps, and participating in the Chaos Chamber. So long as they're playing the game, they have a shot at picking up the loot.
Players can also increase their chances of grabbing some legendary gear by collecting Lucky Dice during their travels.