Call of Duty
Titanium Trials: Endurance LTM Coming in Warzone Season 4 Reloaded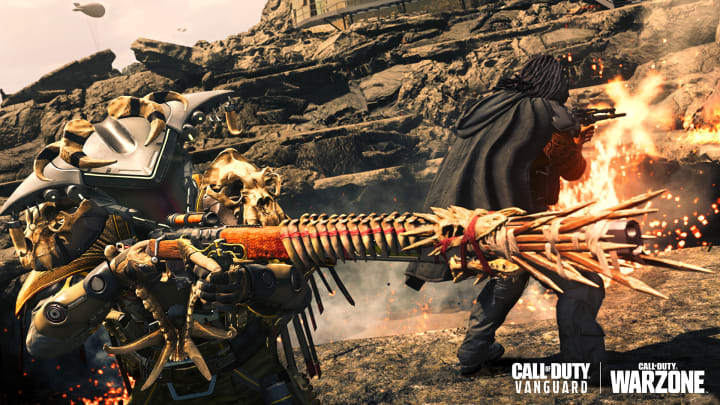 "Inspired by the rise of machines in the near future, it's time for all Operators to gear up for the Titanium Trials in Caldera." / Image courtesy of Activision
The all-new Titanium Trials: Endurance limited-time mode will be making its debut in Call of Duty: Warzone Season 4 Reloaded, Activision announced Wednesday.
For fans of Iron Trials and The Terminator franchise, it appears the devs have cooked up just the right LTM for you in Warzone. Here's a breakdown of what the Titanium Trials: Endurance LTM is in Call of Duty: Warzone Season 4 Reloaded.
Warzone Titanium Trials: Endurance Mode: What is it?
With Season 4 Reloaded's main in-game shop draw being the newly announced Terminator Bundles, the Titanium Trials LTM appears to be piggybacking off that momentum and building off of the fan-favorite Iron Trials mode.
Here are the special rules used in the Caldera-based Titanium Trials: Endurance playlist:
The maximum base armor threshold is increased to 300 hit points
The Tempered Perk appears more frequently as ground loot for more efficient armor repairs
Each player begins the game with a Self-Revive Kit
Core health regeneration takes longer to restore
Custom-built loot table includes exceedingly rare Redacted Weapons that are a step more powerful than Loadout Weapons
Fewer overall resources on the map to reward those who play aggressively
The cost of Loadouts begins at a higher price point and decreases through the duration of the match
Ultimately, as the devs noted in their blog post, Titanium Trials: Endurance should be worth a shot for those who enjoy high-skill, high time-to-kill (TTK) game modes.
---
For more on Call of Duty, be sure to check out our top five lists:
Additionally, feel free to check out our timeline on the history of the Call of Duty franchise!