Call of Duty
Viral TikTok 'Hipfire' PPSh-41 Warzone Loadout is Way Too Easy to Use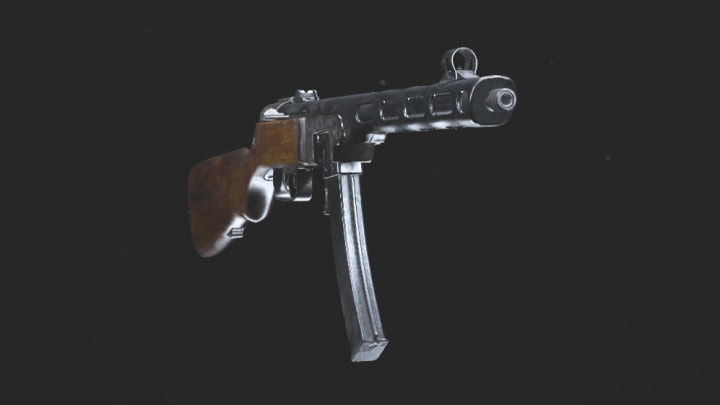 The Vanguard PPSh-41 is the perfect choice for those keen on getting hipfire kills in Call of Duty: Warzone Pacific. / Image courtesy of Ralston Dacanay, Activision
Another Warzone loadout guide has gone viral on TikTok, this time showcasing the capabilities of the "Hipfire" PPSh-41 on Rebirth Island.
In general, the Call of Duty: Vanguard PPSh-41 is one of, if not the best SMGs players can use at the moment thanks to its superb fire rate and 71-bullet capacity mag. However, as shown in this TikTok recently posted by @warnereu, there is a build that literally makes it so that players do not need to ADS with the gun in short-to-medium range fights.
Viral TikTok 'Hipfire' PPSh-41 Warzone Loadout is Way Too Easy to Use
As shown in the clip by @warnereu, this PPSh-41 build makes it look as if they're playing Halo Infinite or Valorant as they simply just do not need to ADS as each of their bullets are connecting perfectly fine, even across a hallway.
At the end of the clip, @warnereu reveals the class they're using to such devastating effect:
Muzzle: Mercury Silencer
Barrel: Kovalevskaya 230mm B03P
Underbarrel: Carver Foregrip
Magazine: 7.62 Gorenko 71 Round Mags
Ammunition: Incendiary
Optic: ZF4 3.5x Rifle Scope
Rear Grip: Pine Tar Grip
Stock: Removed Stock
Perk 1: Fleet
Perk 2: Quick
Starting off the build, @warnereu uses the Mercury Silencer muzzle as it reduces the PPSh-41's vertical recoil and also conceals your position while firing.
Next, the build calls for the Kovalevskaya 230mm B03P barrel for the boosts it provides to its hipfire area, fire rate, and centering.
With the underbarrel, the build went with the Carver Foregrip as it helps out with the gun's vertical recoil control and hipfire area even more.
For the magazine, @warnereu went with the 7.62 Gorenko 71 Round Mags attachment as it increases its capacity to a ridiculous amount.
To quite literally allow you to burn through enemies, @warnereu chose the Incendiary ammunition mod.
While the optic ultimately comes down to personal preference in most cases, the ZF4 3.5x Rifle Scope gets the call here as since players won't be ADS'ing with this build, this attachment further reduces the PPSh-41's vertical recoil at no cost.
Add on the Pine Tar Grip as well, as it improves the PPSh-41's vertical recoil and hipfire area once again.
The build also uses the Removed Stock to improve the PPSh-41's movement, ADS, sprint to fire and aim walking movement speeds — all things important for close-range combat.
Lastly, for the PPSh-41's two-weapon perks, this build opts for Fleet and Quick as it allows you to run around mowing down enemies as effortlessly as possible.