Warzone 2 Expert Metaphor Creates "Laser" M4 Loadout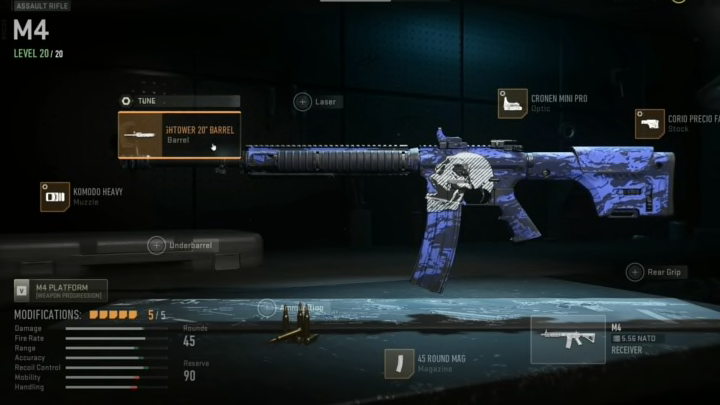 Activision via Metaphor
Metaphor recently unveiled his Warzone 2 M4 loadout which he claims is "easy to use" and allows him to lock onto opponents and take them out in no time.
There are a variety of factors that make for the perfect loadout in Warzone 2. Damage output, TTK, recoil — all of these serve to maximize the effectiveness of your weapons. But often you end up sacrificing one thing for another. Do you want to extreme precision, or to take out opponents as fast as possible?
Warzone 2 player Metaphor stumbled across a pretty good balance with an M4 loadout that he uses to "laser" foes. That said, he admits that it has its problems.
"The biggest flaw that I have with this gun right now is that it just doesn't do enough damage at very long range."
"But if you're close or mid-range...we're gonna absolutely laser anybody with this build."
Metaphor Warzone 2 M4 "Laser" Loadout
Attachments
Optic: Cronen Min
Muzzle: Komodo Heavy
Barrel: Hightower 20″ Barrel
Stock: Corio Precio Factory
Magazine: 45-Round Mag
Now this loadout won't be your go-to if you're looking for a super aggressive playstyle, rather it's best used at the right moment for some truly devastating plays. If you're patient, this loadout will serve you extremely well.
---
For more on Call of Duty, be sure to check out our top five lists:
Additionally, feel free to check out our timeline on the history of the Call of Duty franchise!