Call of Duty
Warzone 2 Kastov 762 Build: Best Attachments to Use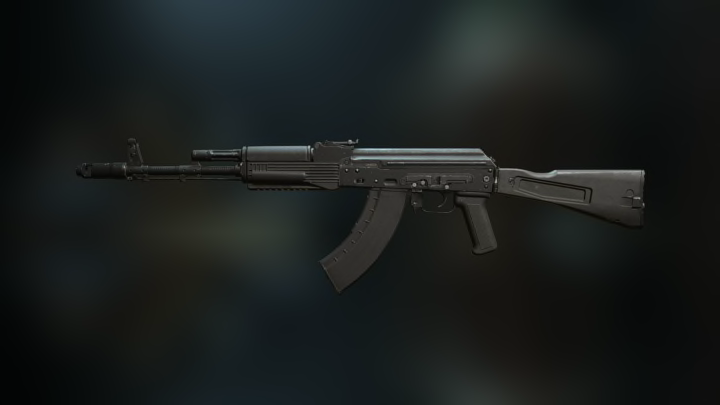 Here are the best attachments to use on the Kastov 762 in Call of Duty: Warzone 2 Season 1. / Activision, screenshot by Ralston Dacanay
This best Kastov 762 build guide for Call of Duty: Warzone 2.0 Season 1 is here for those who want to make sure they're using the fully optimized version of one of the best assault rifles in the game.
For those who were fans of the CR-56 AMAX in the original Warzone, the Kastov 762 has a very similar vibe to it as it is by far the hardest-hitting AR in the weapon class. Here are the best attachments to use on the Kastov 762 in Warzone 2 Season 1.
Warzone 2 Kastov 762 Build: Best Attachments to Use
Muzzle: Echoline GS-X (+1.40 oz, +1.00 in)
Barrel: KAS-10 584mm (+0.50 lb, +0.40 in)
Underbarrel: VX Pineapple (-0.40 in)
Magazine: 40 Round Mag
Optic: VLK 4.0 Optic (-3.00 oz, -1.35 in)
Starting off the build, the Echoline GS-X is the muzzle to use here as it vastly improves the Kastov 762's recoil smoothness, as well as keeps your position concealed thanks to its sound suppression properties.
The KAS-10 584mm barrel is the next best choice for the aim down sight speed and movement speed benefits it holds.
We also recommend choosing the VX Pineapple underbarrel mainly to further improve the Kastov 762's gun kick control and aim walking steadiness.
For the magazine, the 40 Round Mag attachment is the best choice as it gives the capacity you need to be able to stay aggressive for as long as possible during fights.
Lastly, while the optic usually comes down to personal preference, the VLK 4.0 Optic is an especially great sight for this medium-to-long-range build.
---
For more on Call of Duty, be sure to check out our top five lists:
Additionally, feel free to check out our timeline on the history of the Call of Duty franchise!