Call of Duty
Warzone 2 RPK Build: Best Attachments to Use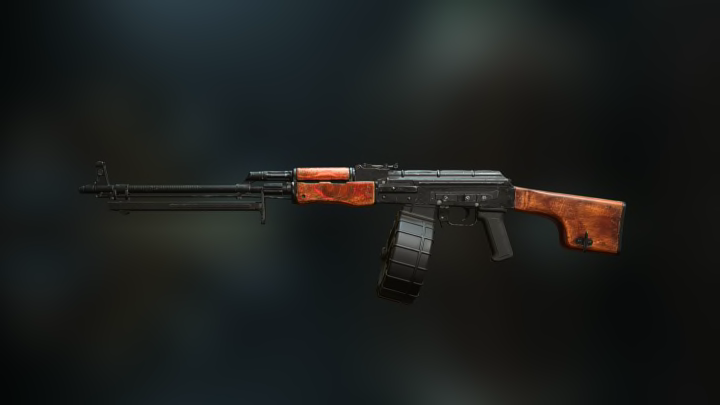 Here are the best attachments to use on the RPK in Call of Duty: Warzone 2 Season 1. / Activision, screenshot by Ralston Dacanay
This best RPK build guide for Call of Duty: Warzone 2.0 Season 1 is here for those who want to make sure they're using the fully optimized version of one of the best weapons in the game.
Although it is an LMG, meaning its handling will be a bit slower than most options, the RPK continues the legacy of these heavy behemoths dominating Warzone. The gun has barely any recoil, yet has an insanely fast TTK. Here are the best attachments to use on the RPK in Call of Duty: Warzone 2 Season 1.
Warzone 2 RPK Build: Best Attachments to Use
Muzzle: ZLR Talon 5 (+1.40 oz, +1.00 in)
Underbarrel: FTAC Ripper 56 (+0.80 oz, +0.40 in)
Ammunition: 7.62 High Velocity (0.70 g, -9.00 gr)
Optic: Aim OP-V4 (+0.80 oz, -1.35 in)
Rear Grip: Demo-X2 Grip (1.00 oz, -0.45 in)
There are many ways to build the RPK, but this setup by the self-proclaimed "Build God" himself, Speros, is one that players should especially try out.
Starting off the build, the ZLR Talon 5 is the muzzle to use here as it vastly improves the RPK's bullet velocity, damage range and recoil smoothness, as well as keeps your position concealed thanks to its sound suppression properties.
We also recommend choosing the FTAC Ripper 56 underbarrel mainly to further improve the RPK's aiming idle stability and recoil stabilization.
Being that the RPK already has a 75-round mag by default, we can go with the 7.62 High Velocity ammunition add-on for the extra bullet velocity it provides.
While the optic usually comes down to personal preference, the Aim OP-V4 is an especially great sight for this medium-to-long-range build.
Lastly, the Demo-X2 Grip rear grip is great to have as it further improves the RPK's recoil control once again.
---
For more on Call of Duty, be sure to check out our top five lists:
Additionally, feel free to check out our timeline on the history of the Call of Duty franchise!