Warzone 2 SMG Tier List: December 2022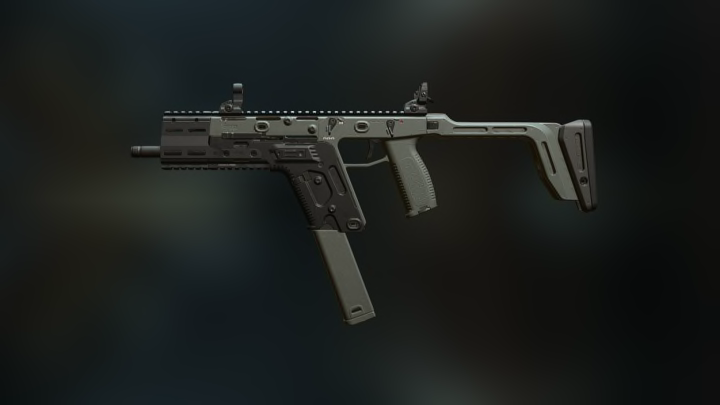 DBLTAP's SMG tier list for Call of Duty: Warzone 2 Season 1, updated for December 2022. / Activision, screenshot by Ralston Dacanay
Our Call of Duty: Warzone 2.0 SMG tier list for December 2022 is here to go over which of the guns are the best to use now that the new meta has settled down a bit once again after the launch of Season 1.
Since the initial Season 1 patch, players have continued to carve out what the meta is, and it's truly starting to shape up. As such, here is how the SMGs stack up in Warzone 2 Season 1 in December 2022.
Warzone 2 SMG Tier List: December 2022
S Tier
Lachmann Sub / Activision, screenshot by Ralston Dacanay
In the S Tier at the moment are the two SMGs that you'll almost certainly be seeing streamers or pro players using if they aren't running dual pistols: the Fennec 45 and the Lachmann Sub. While the Lachmann Sub is a little Black Ops Cold War MP5-ish in that it maximizes damage for those who don't mind dealing with a bit more recoil, the Fennec 45 does seem to be a near-perfect gun at the moment for most all-around.
A Tier
MX9 / Activision, screenshot by Ralston Dacanay
These two weapons in the A Tier are certainly competitive options as well, but perhaps aren't quite as good as some of the other options at the moment, including the akimbo P890s, X12s and Basilisks.
B Tier
FSS Hurricane / Activision, screenshot by Ralston Dacanay
FSS Hurricane
Minibak
BAS-P
In the B Tier are three SMGs that, for whatever reason, not many are talking about them. Perhaps it's because of how great the options above have been so far, but you just don't often see players using kitted-out versions of these. For now, the FSS Hurricane, Minibak and BAS-P do appear to be decent options but have yet to break their way into the meta.
C Tier
VEL 46 / Activision, screenshot by Ralston Dacanay
Lastly, in the C Tier are two SMGs that have yet to leave much of a mark in the Warzone 2 meta. By virtue of how SMGs are in general so far in Warzone 2, these options are perfectly fine to use as ground loot, but you're perhaps much better off trading them out when you can for any of the names mentioned above, as well as any of the akimbo pistols.
---
For more on Call of Duty, be sure to check out our top five lists:
Additionally, feel free to check out our timeline on the history of the Call of Duty franchise!