Warzone 2 Weapon Tier List: December 2022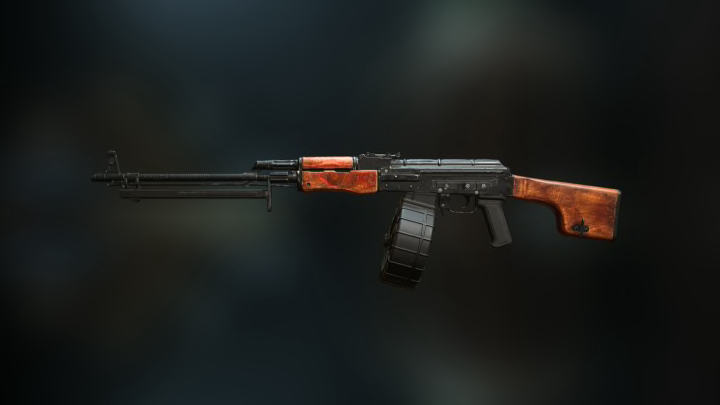 DBLTAP's weapon tier list for Call of Duty: Warzone 2 Season 1, updated for December 2022. / Activision, screenshot by Ralston Dacanay
Our Call of Duty: Warzone 2.0 weapon tier list for December 2022 is here to go over which of the guns are the best to use now that the new meta has settled down a bit once again after the launch of Season 1.
Since the initial Season 1 patch, players have continued to carve out what the meta is, and it's truly starting to shape up. As such, here is how the weapons stack up in Warzone 2 Season 1 in December 2022.
Warzone 2 Weapon Tier List: December 2022
S Tier
P890 / Activision, screenshot by Ralston Dacanay
RPK
TAQ-56
Fennec 45
P890
Kastov 762
Lachmann Sub
In the S Tier are the six weapons that have proven themselves to be consistently strong options so far in the Warzone 2 era. At the moment, perhaps the only guns that are sorely in need of nerfs are the RPK and akimbo P890s as they completely shatter most other TTKs thanks to their ease of use and sheer damage. Meanwhile, the Fennec 45, Kastov 762 and Lachmann Sub are other no-brainer options to use at the moment in the current meta.
A Tier
SP-X 80 / Activision, screenshot by Ralston Dacanay
Lachmann-556
Kastov-74u
Vaznev-9K
MX9
Basilisk
X12
RAAL MG
TAQ-V
SP-X 80
Signal 50
MCPR-300
Victus XMR
SP-R 208
Bryson 800
Up next, the A Tier has a total of 14 weapons that either dominate their respective weapon categories or are solid alternatives to the few listed above. Here, you will notice as well that there are four sniper rifles. As a whole, sniping in Warzone 2 still leaves a lot to be desired, unfortunately, as you can't one-shot players consistently. Among those who do snipe, however, it seems the jury is still out as to which is the best to use at the moment between the SP-X 80, Signal 50, MCPR-300 and Victus XMR.
B Tier
FSS Hurricane / Activision, screenshot by Ralston Dacanay
M13B
M4
STB 556
FSS Hurricane
Minibak
BAS-P
X13 Auto
EBR-14
Lockwood 300
SA-B 50
LA-B 330
The B Tier includes 11 weapons that, at the moment, appear to have lower ceilings in the meta. While players can get away with using custom loadouts of these, it's likely best to switch them out for any of the options listed above.
C Tier
Kastov 545 / Activision, screenshot by Ralston Dacanay
PDSW 528
VEL 46
Kastov 545
Rapp H
HCR 56
Sakin MG38
556 Icarus
M16
Bryson 890
Expedite 12
Lachmann-762
FTAC Recon
LM-S
Lockwood Mk2
SO-14
TAQ-M
.50 GS
Lastly, in the C Tier are 17 weapons that seem to be on the outside looking in when it comes to the current meta. Unfortunately, a lot of the Battle Rifles and Marksman Rifles do slot in here, which speaks to how weak they feel in the current moment.
---
For more on Call of Duty, be sure to check out our top five lists:
Additionally, feel free to check out our timeline on the history of the Call of Duty franchise!