Call of Duty
Warzone and Vanguard Gabriel T. Rorke Operator Seemingly Leaked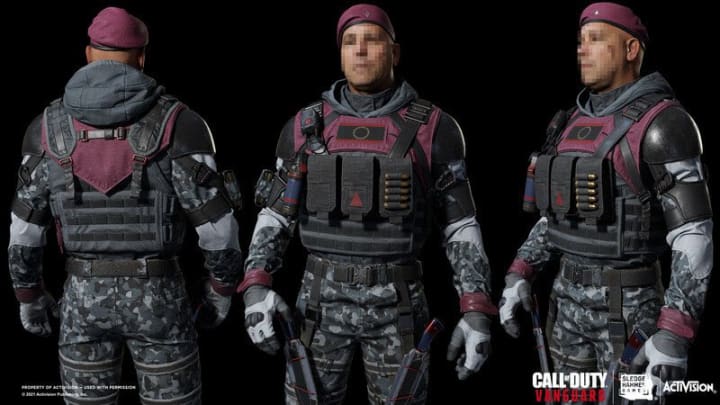 Nicknamed "The Ghost Killer," Gabriel T. Rorke was the main antagonist in Call of Duty: Ghosts. / Image courtesy of ModernWarzone, Activision
An ArtStation post from a Sledgehammer Games character artist has seemingly leaked that Gabriel T. Rorke will soon be returning as a playable character in Call of Duty: Warzone and Vanguard.
The post has since been removed.
As shared by @ModernWarzone on Twitter Saturday, the post seemingly showed off several images of the unconfirmed series villain skin.
The post was seemingly published by Sledgehammer character artist Bradley Kachel, whose ArtStation portfolio includes similar operator visuals created for Vanguard.
Nicknamed "The Ghost Killer," Gabriel T. Rorke was the main antagonist in Call of Duty: Ghosts (2013).
Formerly the leader of the Ghosts, Rorke was sadly left behind in his final mission for the organization, and immediately captured and tortured by the Federation. Rorke was then brainwashed into hunting his former comrades down in order to clear the way for the Federation's takeover of the United States.
In June 2021, Rorke was added as a playable character in Call of Duty: Mobile as part of the Season 5: In Deep Water Battle Pass.
Activision and Sledgehammer have yet to acknowledge, or announce any details about Rorke potentially coming to Warzone and Vanguard.
---
For more on Call of Duty, be sure to check out our top five lists:
Additionally, feel free to check out our timeline on the history of the Call of Duty franchise!