Warzone and Vanguard I Love Burgers Calling Card: How to Claim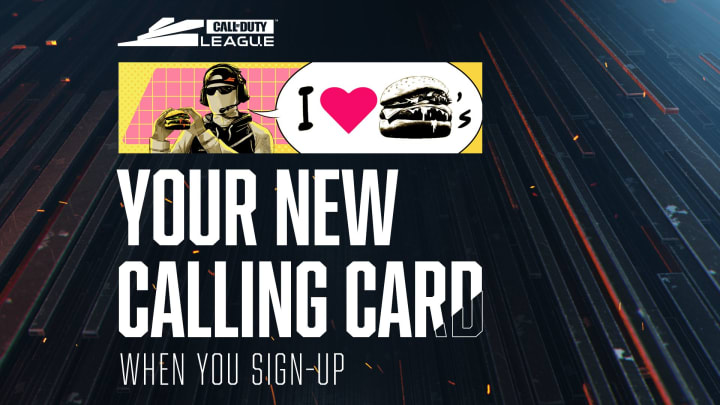 "Get a free, limited-edition 'I Love Burgers' Calling Card when you sign up for the Call of Duty League newsletter before June 6!" / Image courtesy of Activision
In their latest promotion inviting players and fans to get connected with their newsletter, Activision and the Call of Duty League (CDL) announced that they have a free, limited-edition in-game "I Love Burgers" Calling Card to give out to Warzone and Vanguard players.
Here's a breakdown of how to claim the I Love Burgers Calling Card for use in Call of Duty: Warzone and Vanguard.
Between May 31 and June 6 at 2:59 a.m. ET, all players who simply sign up for the Call of Duty League newsletter will have their very own I Love Burgers Calling Card promo code waiting for them in their email inboxes.
Additionally, U.S. and DC residents will be entered for a chance to win one of 100 Midseason Pack codes.
For those who've already signed up, you should receive your free calling card in a Call of Duty League email.
Here some of the other specific requirements to be eligible for the promotion:
You must have an Activision account in good standing to redeem the I Love Burgers Calling Card
You must have a valid Call of Duty: Vanguard or Call of Duty: Warzone game license
Promo codes are one-time use and cannot be redeemed after June 6, 2023.
Those interested can sign up for the newsletter on the official Call of Duty League website. The process is pretty straightforward, asking players to enter their first names, email, birth day, country and favorite CDL teams.
For more on Call of Duty, be sure to check out our top five lists:
Additionally, feel free to check out our timeline on the history of the Call of Duty franchise!