Warzone Loadouts: 3 Loadouts Every Player Should Have in Season 4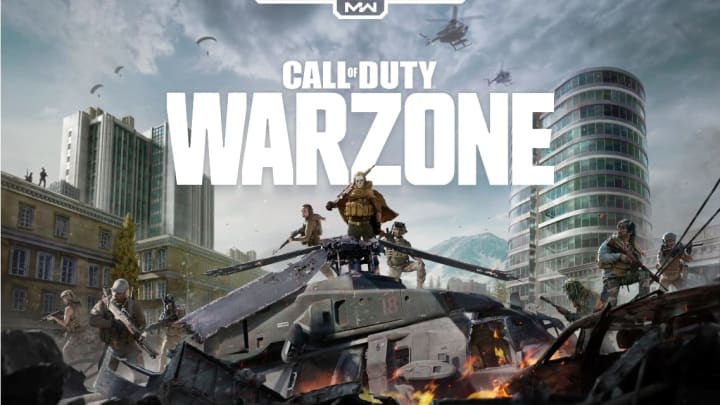 Having the right loadout for every situation is vital to winning in Warzone. / Photo by Activision/Infinity Ward
Warzone loadouts are vital to picking up eliminations and wins in the free-to-play Call of Duty battle royale.
The Call of Duty franchise is known for popularizing the Create-a-Class system wherein players can create loadouts based on their play styles. Infinity Ward transitioned the system into Modern Warfare's Warzone giving the battle royale mode a fresh twist. Players acquire loadouts from Loadout Drop Markers. These markers can be purchased for $10,000 at a Buy Station and they spawn twice a game during the first and fifth circle rotations.
Players prioritize getting loadouts because of how influential they can be in securing wins.
Warzone Loadouts: 3 Loadouts Every Player Should Have in Season 4
Before getting into specific loadouts, there are some must-haves that appear on every class. Those items are as follows:
Perk 1: EOD - reduces explosive damage taken
Perk 3: Tune Up - reduces the amount of time it takes to revive teammates
Lethal: C4 - the best explosive in the game
Tactical: Heartbeat Sensor - picks up enemies nearby
Now that you've got the essentials, here are three loadouts every player should have in Call of Duty: Warzone Season 4.
The Overkill Loadout
Overkill is a Call of Duty perk letting players have two primary weapons on their classes. This perk excels in Warzone letting players equip themselves to be ready for most scenarios. There are two Overkill loadouts players should have:
The Assault Rifle / Sniper Rifle combo
The Assault Rifle / SMG combo
Players will want to choose either loadout based on the state of a game taking into consideration where they are on the map, where they want to go and the circle. Looks like an open field ending? Take the sniper rifle variant. Going to have close-quarters combat? Grab the SMG class.
The Ghost Loadout
Ghost is arguably the most important perk in Warzone. It prevents players from getting caught on Heartbeat Sensors, UAVs and Advanced UAVs. Outside of your Overkill loadouts, have Ghost classes set with your preferred weapons so you can easily swap them out on your second loadout.
The Worst-Case Scenario Loadout
Players know all too well the worst case scenarios they can find themselves in during games. Whether that be getting bought back in a final circle with double digit players remaining or coming back from the Gulag with no teammates alive, there needs to be a loadout for these cases.
The class should be your preferred assault rifle, usually the Grau 5.56 or M4A1, with the Fully Loaded perk. This removes the worry about looting much after coming back by having a top tier weapon with full ammo. Put Ghost and the aforementioned features of the essentials to have a viable loadout for these games.